Pentair Pool and Spa Heaters
What should I consider when selecting a new pool heater?
Pool heaters are a wonderful convenience in the cold New Hampshire climate. We typically only have a couple of months of a real summer season. By the time the pool warms up naturally from the weather, the time we have to enjoy it is reduced. A pool heat pump can be a great investment so that you can use your pool for a longer amount of days during the season. Or of course, if you wanted to use your pool year-round, a heat pump is a must even for indoor pools. There are several great options for pool heaters and you should consider the usage of your pool before you decide. 
Fuel Type
What is your existing fuel type or what fuel sources do you have in your home to power the pool heater.Is it propane or natural gas? There are advantages and disadvantages to each heater, whether heat pump or gas unit, but the type of fuel helps narrow down the options.
Usage and Recovery
This is possibly the most important thing to consider. Are you looking to maintain a constant warm temperature or are you looking for an occasional pool warm-up? This will indicate the type of pool heaters you should look at. A heat pump is built for a lower recovery than a gas unit. Heat pumps are generally far more efficient but gas gets you warmed up quickly. This is important to decide which you are more likely to benefit from.
What Pentair pool heater is right for me?
The selection of the right Pentair pool heater will be based on the factors already discussed. Additionally, the size of your pool and the area in which you live will impact the model and size of the pool heater needed. We recommend having Custom Climates come out and gather all the data needed for a proper design for your pool. Custom Climates expertly designs and walks you through the process. Contact us to set up a visit to see which Pentair heat pump would be best for your pool and home.
We are your local experts in pool heat pump and pool heater installations. We specialize in the installation of Pentair brand pool heaters, known for their energy efficiency and durability.
When it comes to keeping your pool at the perfect temperature, there are a few options to choose from. Gas pool heaters are a popular choice, using natural gas or propane to quickly heat your pool. However, heat pump pool heaters are becoming increasingly popular due to their energy efficiency and cost savings. Heat pumps work by extracting heat from the air or ground and transferring it to your pool water, making them a great option for those looking to reduce their energy costs.
At Custom Climates HVAC, we understand the importance of having a properly functioning pool heater. That's why we offer professional installation services for both gas and heat pump pool heaters. Our team of experienced technicians will ensure that your new Pentair pool heater is installed correctly and efficiently, giving you peace of mind knowing that your pool will be ready for use whenever you need it.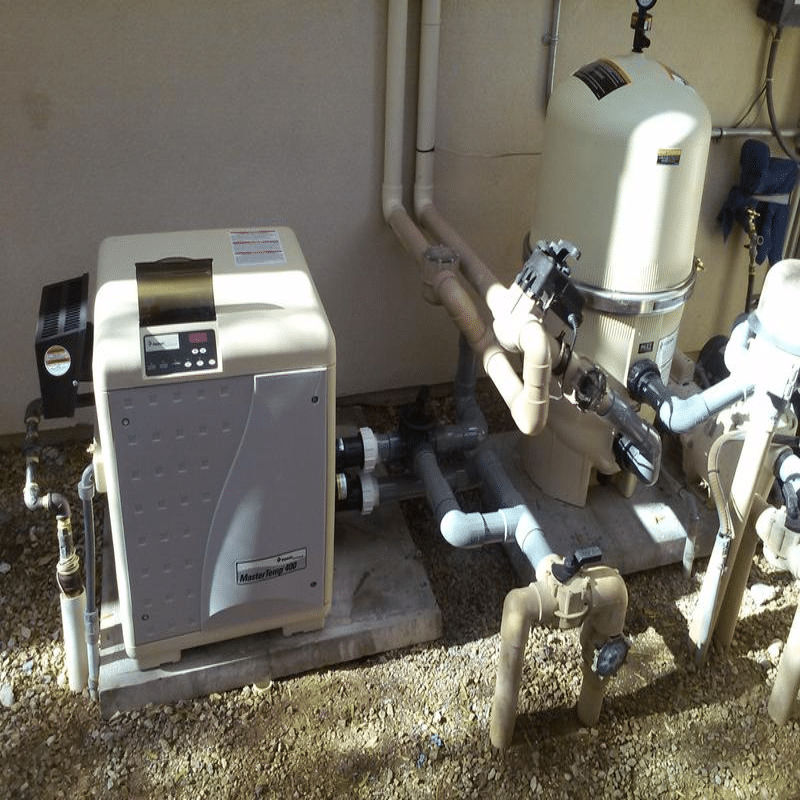 Get in Touch
Are you interested in a pool heat pump or pool heater? Please contact us for more information.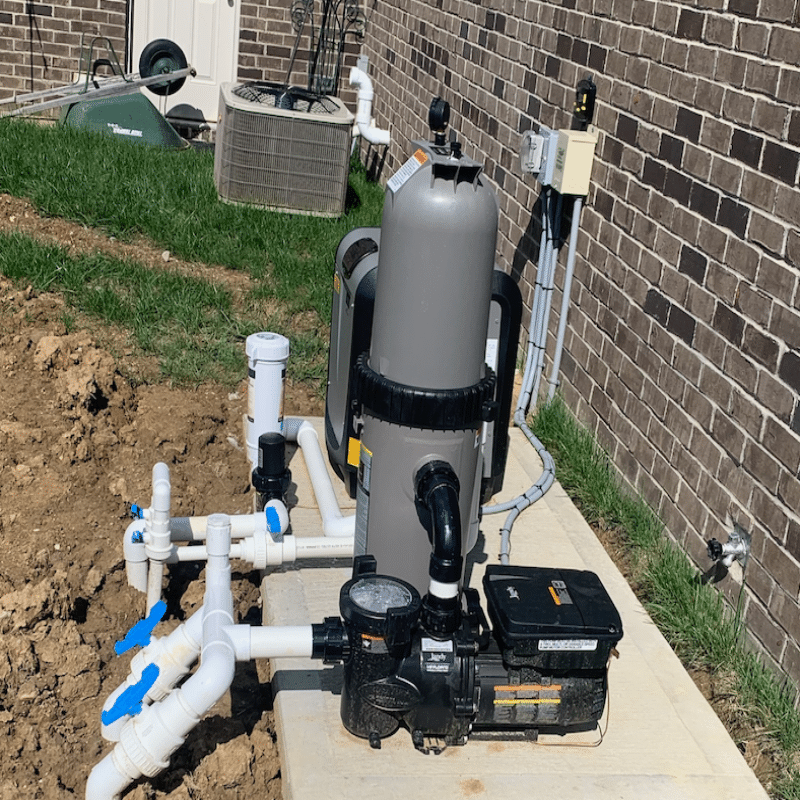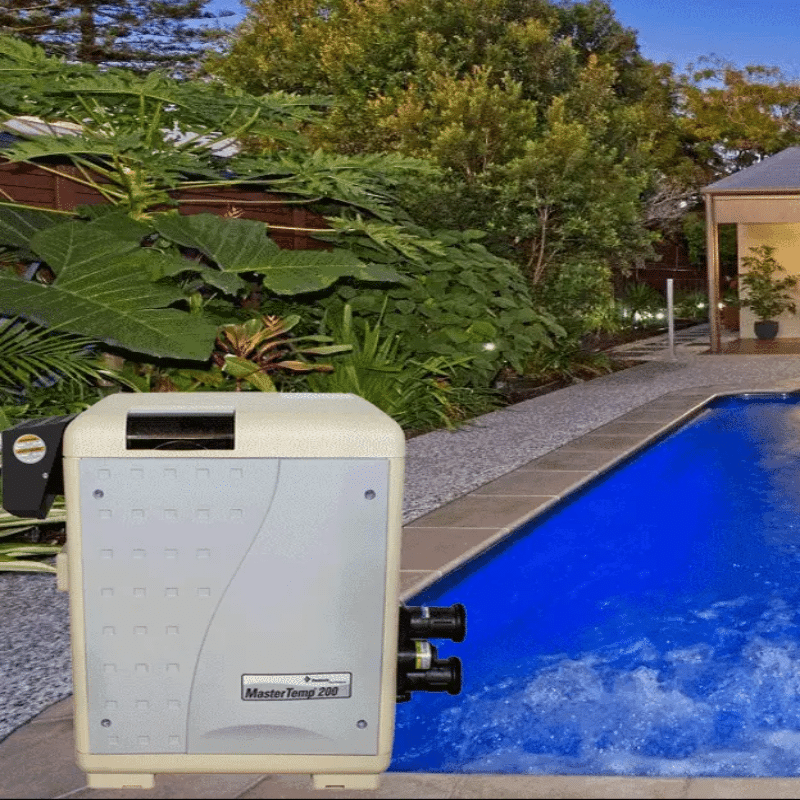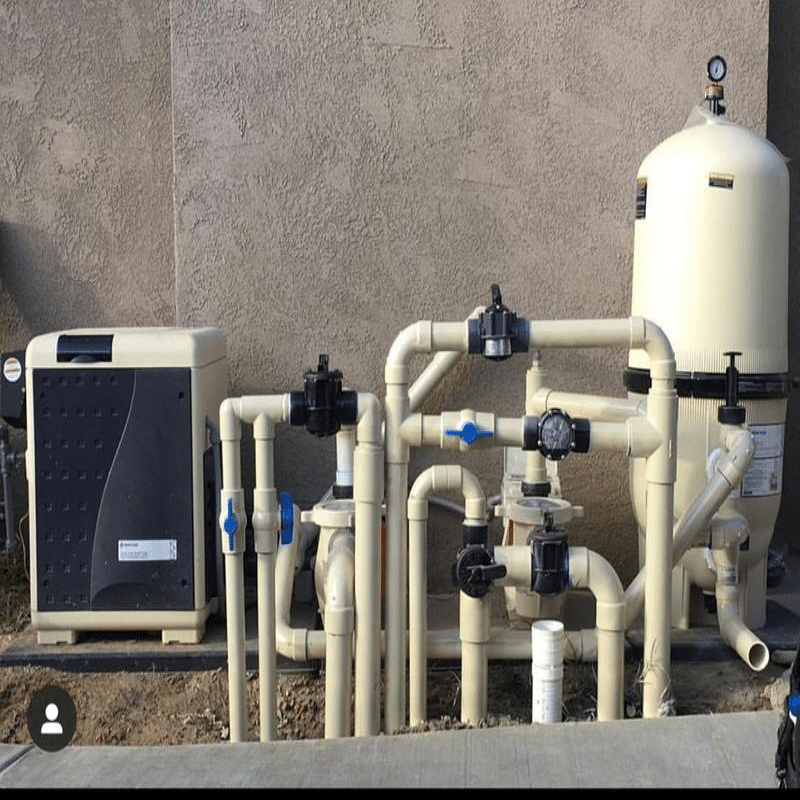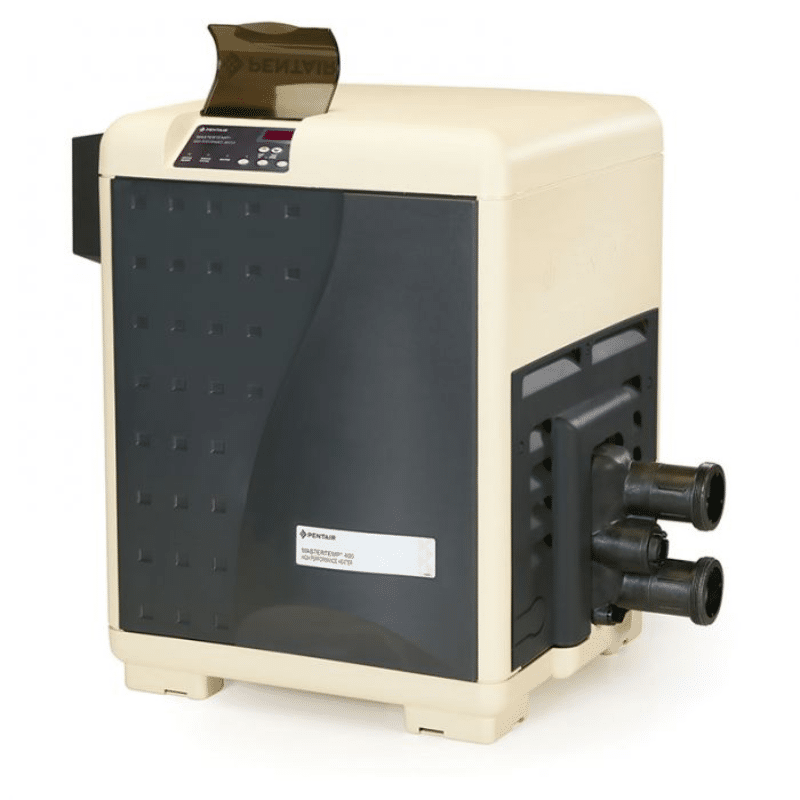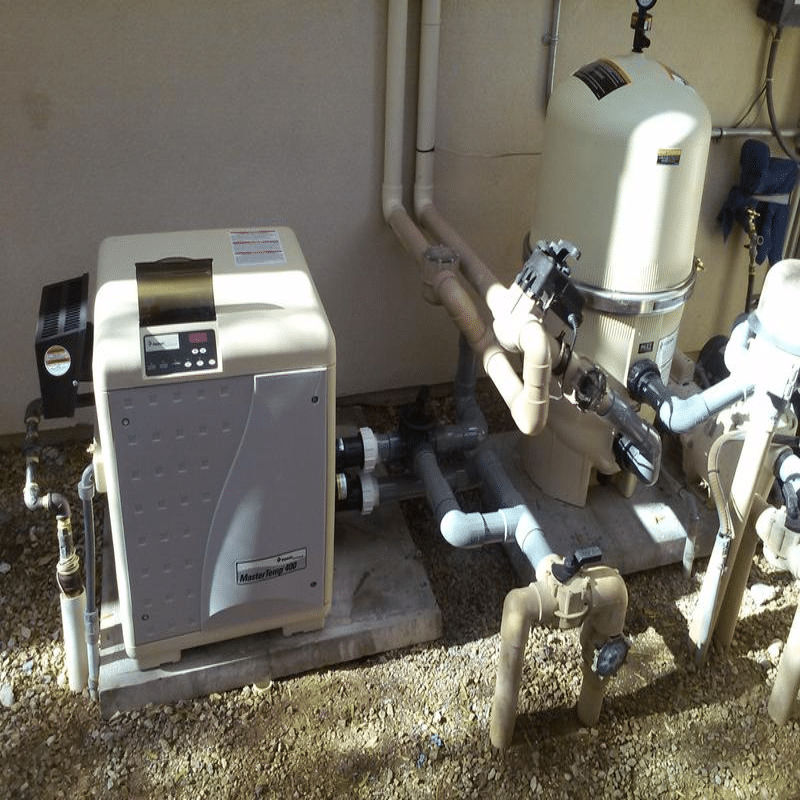 What benefits do Pentair pool heaters have?
Heat Exchanger – A 100% pure titanium heat exchanger is the highest quality and performance. This offers corrosion-free protection.
Controls – Digital controls offer the best solution for monitoring of the system.
Self-diagnostics – The system can diagnose itself if ever an issue is to surface.This allows our technician to come out and service it and know which parts may be needed, or what documentation should be referenced. This of course, saves you time.
Compact Design – The compact design of these heat pumps keeps them mostly out of sight and out of mind.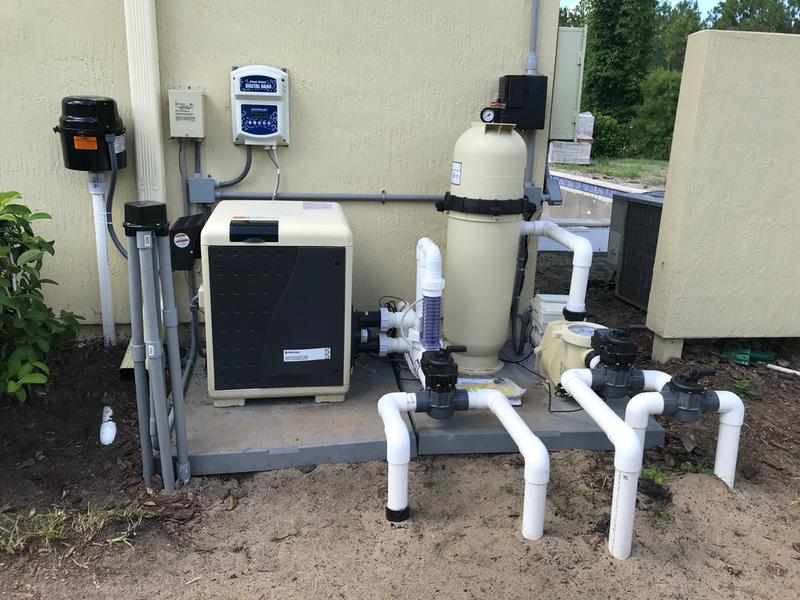 Why does Custom Climates carry the Pentair line of products?
Over the years Custom Climates has serviced quite a few different pool heaters and still continues to do so. When it comes to the pool heaters that we have found to be the most reliable and the best supported from the manufacturer is Pentair hands down. Custom Climates is proud to be the preferred local Pentair pool heater and heat pump dealer and service provider. We have very successful installations from houses to hotels, and highly recommend the Pentair line of products for your project. Pentair has an excellent reputation and history for standing behind their heat pump models and gas models and offering support to their customers.
Why Choose Us?
But why choose us for your pool heater installation? We are a locally-owned and operated company, meaning that we understand the unique challenges of pool heating in Auburn, New Hampshire. Our team is dedicated to providing excellent customer service and ensuring that your new pool heater is installed to your complete satisfaction. Plus, as an authorized Pentair dealer, we have access to the latest and greatest products and technology from the industry leader in pool heaters.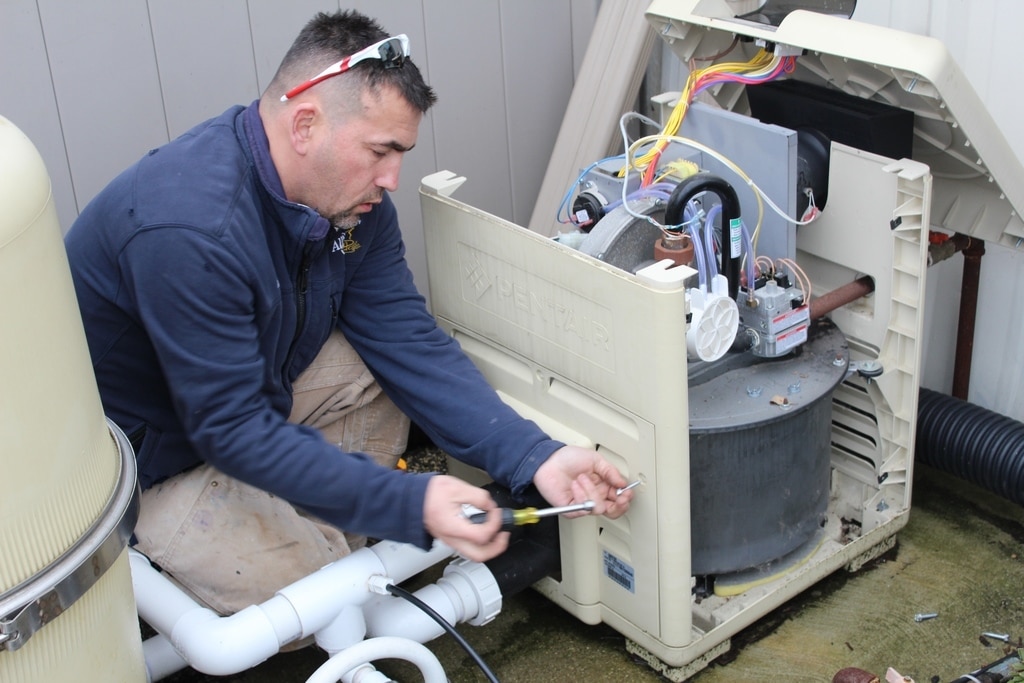 To help you make an informed decision about your pool heater, we've compiled a list of six frequently asked questions about pool heaters:
How long does it take to heat a pool?
It depends on the size of your pool, the type of heater you have, and the current temperature of the water. A heat pump pool heater can take anywhere from 12-24 hours to heat a pool, while a gas pool heater can heat a pool in a matter of hours.
What is the lifespan of a pool heater?
The lifespan of a pool heater can vary depending on the type of heater and how well it is maintained. Gas pool heaters typically have a lifespan of 8-12 years, while heat pump pool heaters can last up to 15 years.
How much does it cost to install a pool heater?
The cost of installing a pool heater can vary depending on the type of heater and the size of your pool. On average, a heat pump pool heater can cost anywhere from $3,000 to $7,000, while a gas pool heater can cost up to $9,000.
How do I know if my pool heater is working properly?
You should be able to feel the water temperature increase, and the water should be heated to your desired temperature. If your pool is not reaching your desired temperature, or if the heater is making strange noises, it may be time for a professional inspection.
How often should I have my pool heater serviced?
It is recommended that you have your pool heater serviced annually to ensure that it is working properly and to catch any potential issues before they become major problems.
Can I install a pool heater myself?
While it is possible to install a pool heater yourself, it is highly recommended that you have a professional install it to ensure that it is done correctly and safely.
We offer a variety of HVAC products
Indoor Air Quality
As a society we have never before been so conscious about our air quality.  The air outside, in our homes, and in our cars, can have a 
Covers for Ductless
The easy answer is no.  These units are designed to be outdoors and they don't need to have a cover to protect them. However, the better answer 
Air Quality Packages
It should be no surprise that people today are very conscious about indoor air quality and the efforts that are being made to keep things