Mitsubishi FH06 Hyper Heat Unit
The Mitsubishi FH06 Hyper Heat Unit
With a rating of only 6,000 BTU's, this unit is often overlooked, but The Mitsubishi MUZ-FH06NAH, part of the Hyper-Heat Line, is the best-kept heating and cooling solution on the planet.  Packing a whopping 33 SEER Rating, The MUZ-FH06NAH, expertly installed by Custom Climates, is the perfect solution for the primary bedroom, a room you are finishing in the basement, a man cave, a she-shed, attic or any place you can think of that you need spot heating and cooling.
Capable of delivering 6430 BTU's of heat at 13 degrees below zero, all the way up to 14000 BTU's of heat at 47 degrees, this ductless mini-split can bring that legendary Mitsubishi Hyper Heat comfort to your homes coldest spot. It is also capable of a huge 9,000 BTU's of cooling, which can bring that perfect comfort to the hottest spot as well.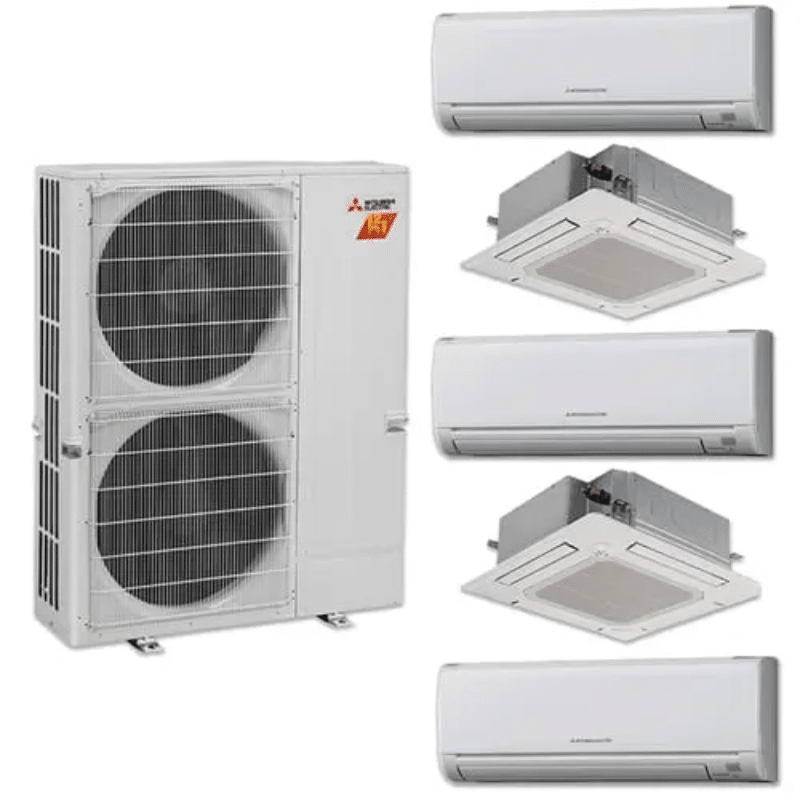 What are the features and benefits of an FH06 single zone?
Slim wall-mounted ductless mini-split indoor units provide zoned comfort control.
The outdoor unit powers the indoor unit, and should a power outage occur, the system is automatically restarted when power returns.
INVERTER-driven compressors and LEV provide high efficiency and comfort while using only the energy needed to maintain maximum performance
H2i® – Hyper Heat Performance offers 100% heating capacity at 5°F and 70%-81% heating capacity at -13°F
Multiple fan speed options: Quiet, Low, Medium, High, Super-high, Auto
3D i-see SensorTM enables advanced features:

Indirect or Direct Airflow for personalized comfort
Absence Detection for energy-saving mode

Double Vane features:

Separates airflow to deliver air across a large area
Simultaneously deliver air to two people in different locations
Generates more comfortable natural airflow pattern

Multiple control options available:

Hand-held Remote Controller (provided with unit)
Kumo Cloud® smart device app for remote access
Third-party interface options
Wired or wireless controllers

Triple-action Filtration: Nano Platinum Filter, Deodorizing Filter, & Electrostatic Anti-Allergy Enzyme Filter
Hot-Start Technology: no cold air rush at equipment startup or when restarting after Defrost Cycle
Quiet operation
Blue Fin anti-corrosion treatment applied to the outdoor unit heat exchanger for increased coil protection and longer life
Built-in base pan to prevent ice in the drain pan to keep your hyper heat system running efficiently.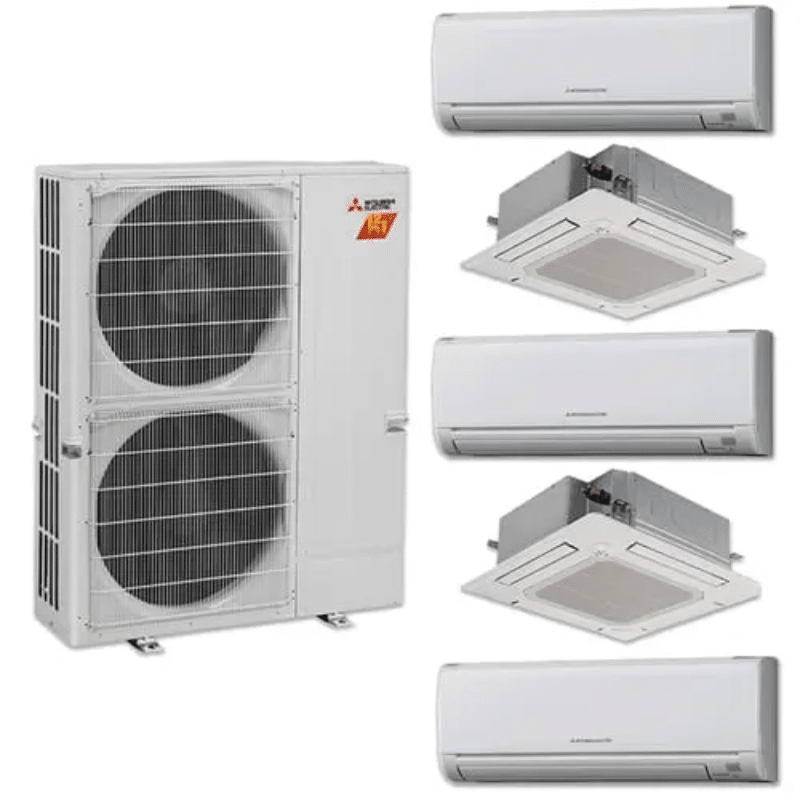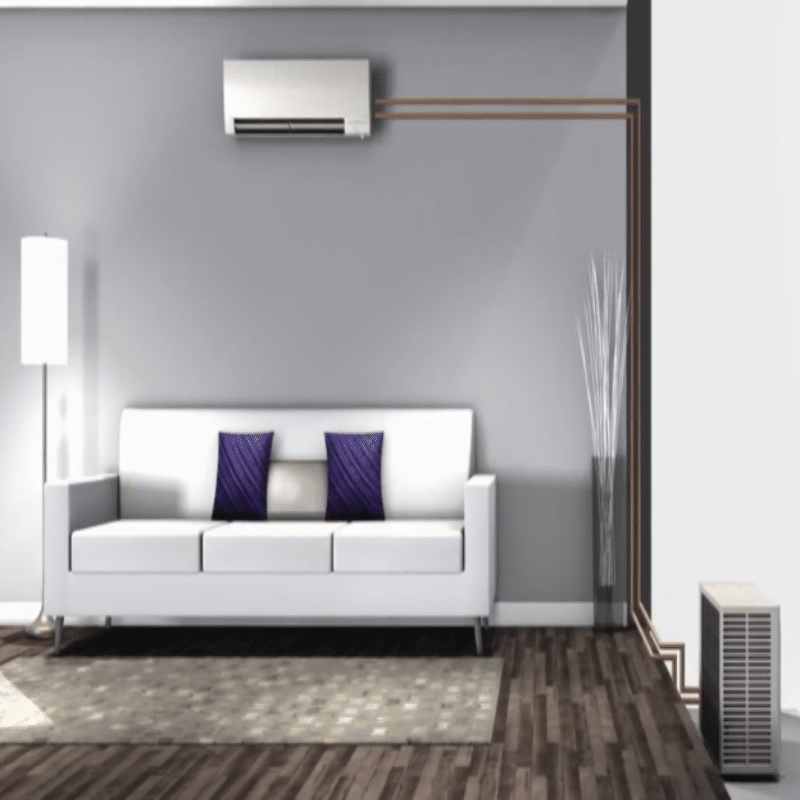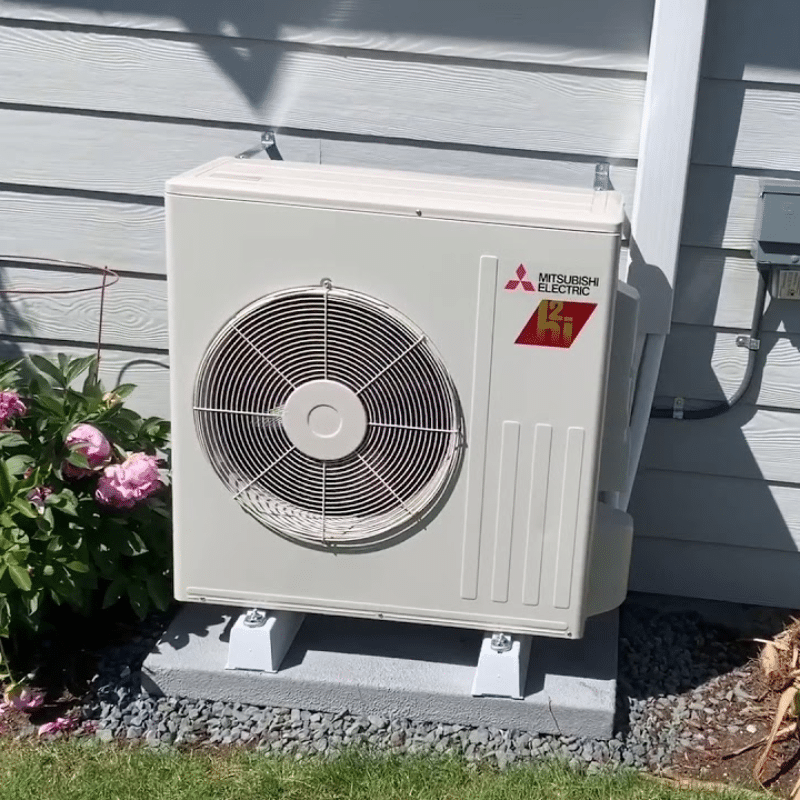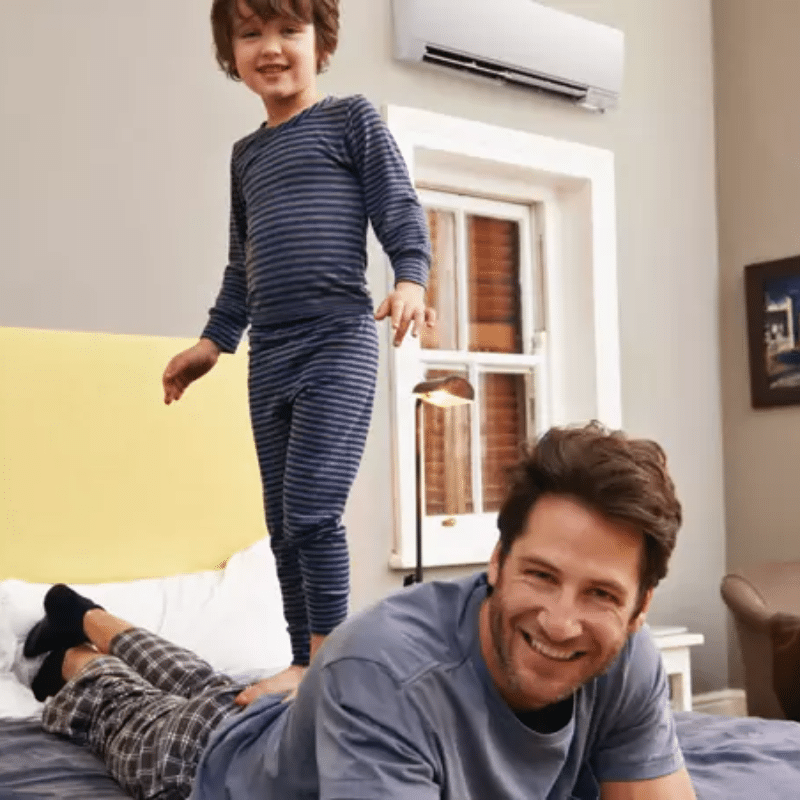 Contact us today for a free quote and start getting comfortable.
Is the Mitsubishi FH06 right for my home?
There are a lot of factors to consider when choosing the proper ductless mini-split model for any installation. The size of room, the age of construction, the type of usage, the electronics or appliances in a room, and the number of people are all factors that need to be considereds. This is called a load calculation. Custom Climates can help you to determine which size is best and provide a proposal for having it expertly installed by us.
We Offer a varity of HVAC products
Water Heater Installations
As a full-service and complete heating and cooling company based in Southern New Hampshire, we sell and provide water heater models …
Single-Zone System
If you are adding on a room over the garage, finishing the basement, or finishing the attic, then a Mitsubishi Single Zone Mini Split may …
Electric Heat Pumps
Some people know them as ductless, some people know them as mini-splits, and some people know them as heat pumps, but they are classified as