Ductless Mini-Split Outdoor Unit Covers




Why Trust Custom Climates to Maintain Your HVAC System?
R

Our Technicians are vetted and certified by the country's leading institutions and have the highest level of certification, training, and hands-on expertise.

R

We believe our customers deserve great service at an honest, fair, and affordable price. Our transparent, flat-rate pricing saves you money and ensures you are never surprised.

R

Your home, lifestyle, and budget are unique and require thoughtful consideration. We are committed to designing a Custom installation that is "Just Right" for Your Family's Comfort.

R

All New Installations scome a full 12-month warranty on parts and labor.
Do I need a cover for my outdoor unit?
Outdoor units are designed to be outdoors and they don't need to have a cover to protect them. However, there are several strong benefits to adding a cover to your ductless system in many installations.
Is your Mini-Split Heat Pump outdoor unit on a side of the house where roof water drips on it?
Outdoor units (ODU's) are designed to withstand the harshest of conditions, and we know those certainly exist here in New Hampshire. 
We have many times seen units dented and damaged from falling snow and ice.  While this is one example where a cover would be an advantage, there is a bigger reason for an ODU Cover, and that is to keep water from dripping on it. 
Many companies will tell you this is no big deal, but it is.  Cold Weather Heat Pumps need to go into a defrost mode when the coil in the ODU freezes during the process of absorbing heat from the outdoor air. 
In order to get the heat out of the air, the coil needs to be substantially colder than the ambient temperature.  This causes the coil to get frost and ice to accumulate on it.  The colder it is outside, the more your unit will need to defrost.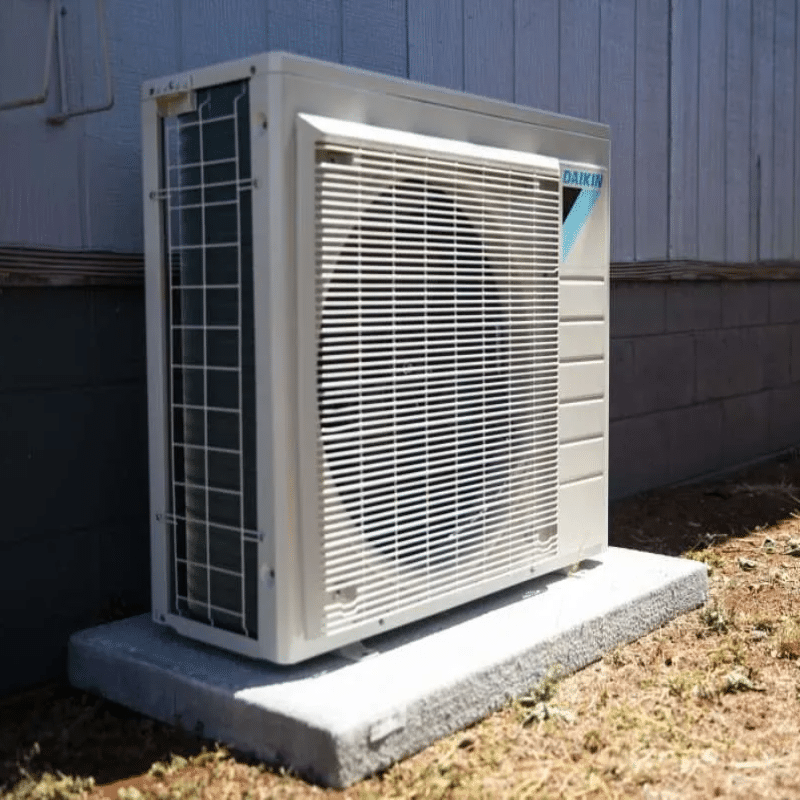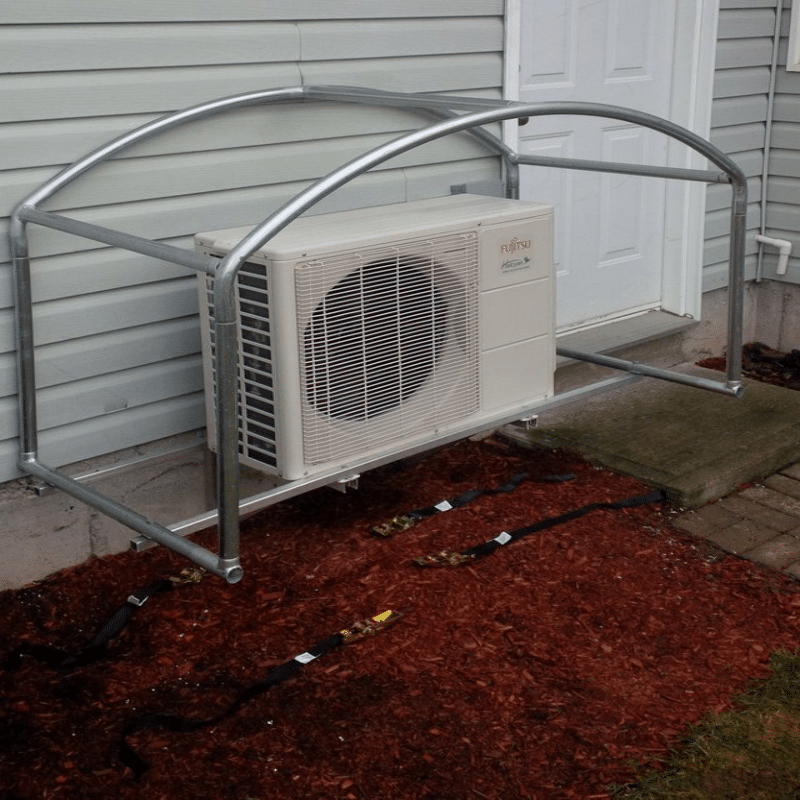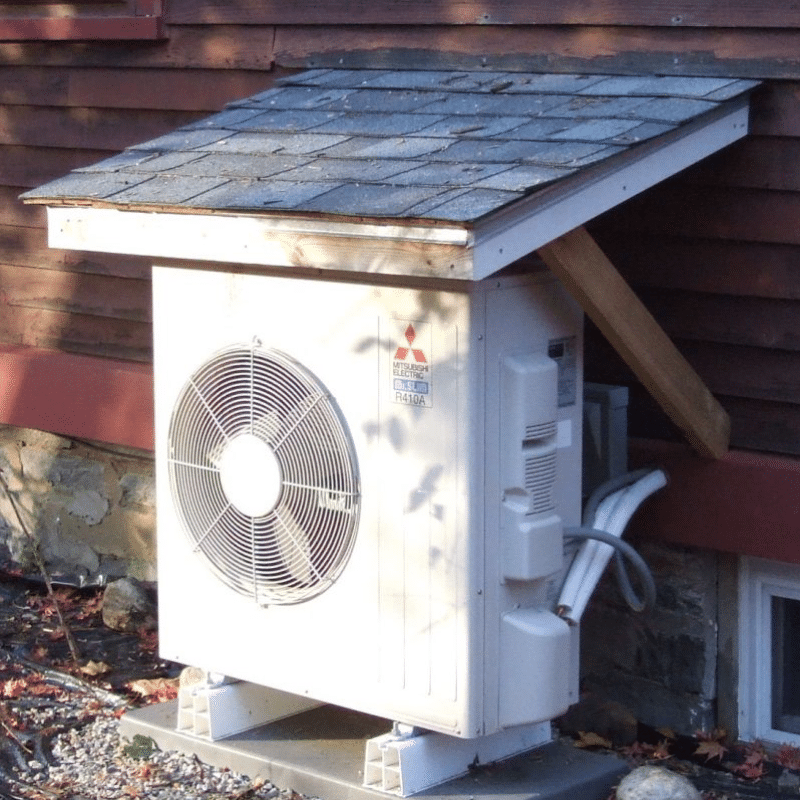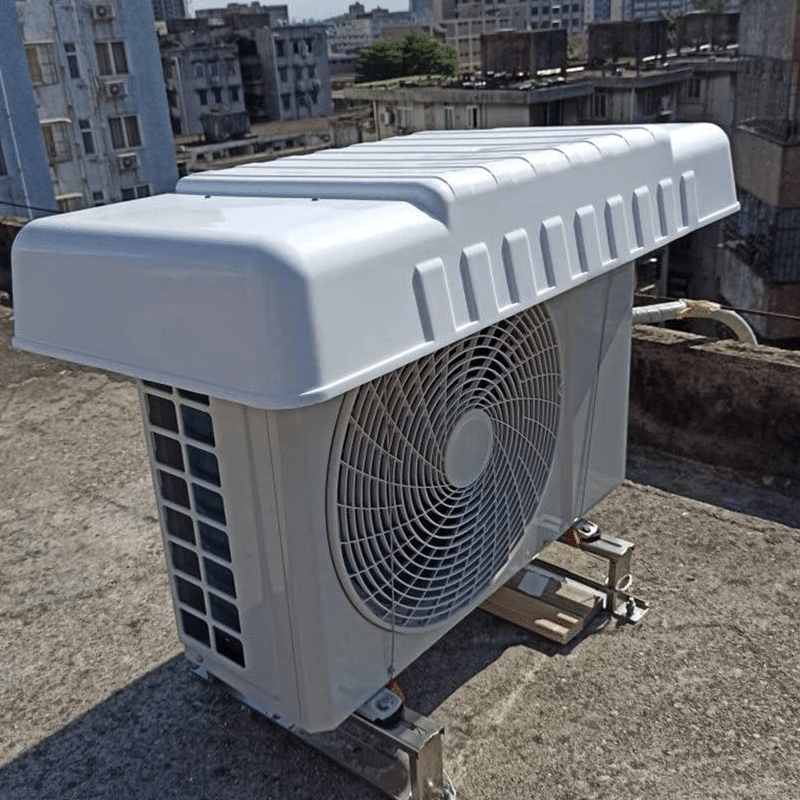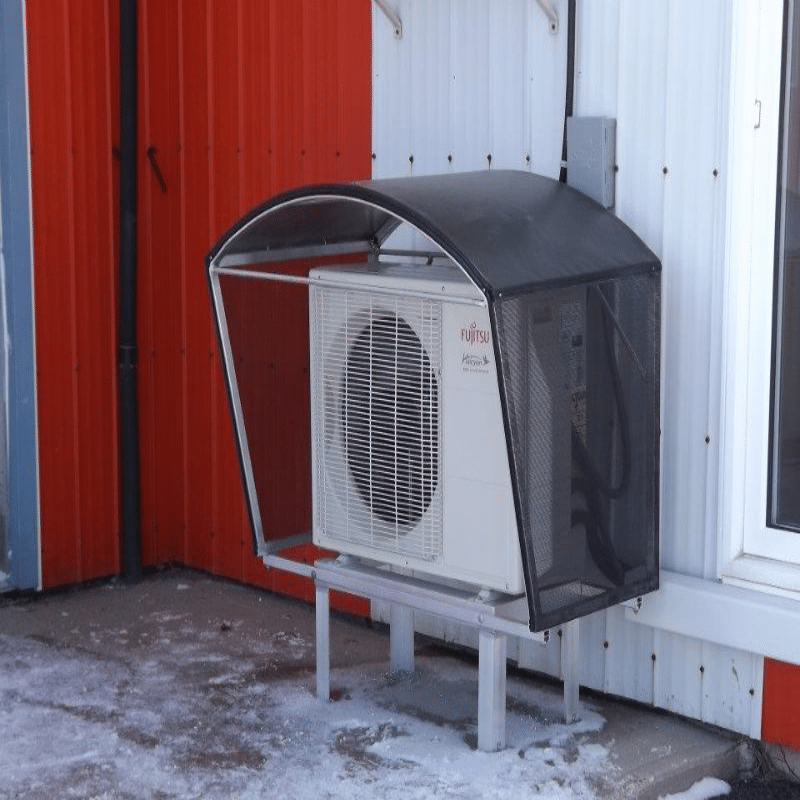 If water is dripping from your roof onto the ODU because of snow, ice melt, and rain, the fan will pull that water into the coil and make it defrost much more often.  While a unit is in defrost mode, it is running but not producing heat.  This simply costs you more to heat your home when you have a heat pump.
So not only can the ODU cover protect your equipment, but it pays for itself too.
No matter what brand of Ductless Mini Split Heat Pump you have, Custom Climates has a cover to fit it. If you would like a quote for an outdoor unit cover, please contact us today.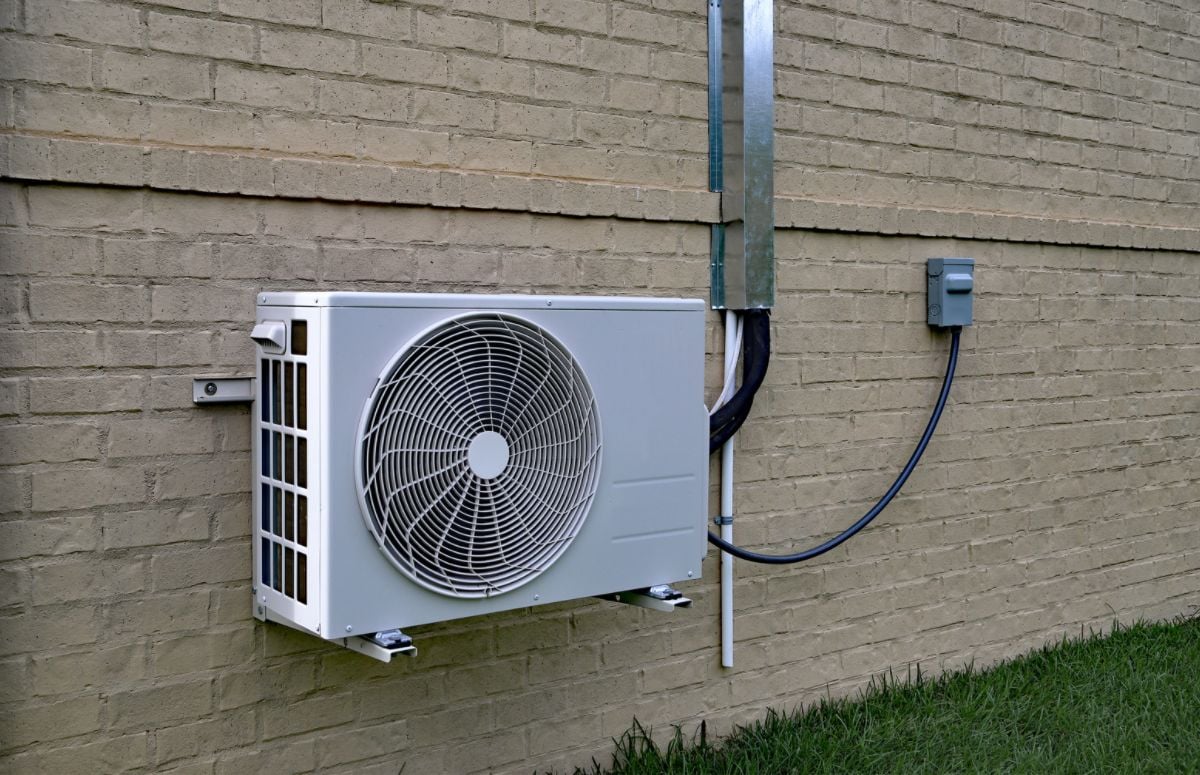 If you would like quote for a ductless mini-split cover, please contact us today
We offer a variety of HVAC products
Conforto Oil Furnaces
In an oil furnace, heat is created by combusting fuel in a combustion chamber. That heat is then transferred to the air via a heat exchanger,.
State Water heater
State is a well known and popular brand of water heaters and boilers.  State has been around for almost 75 years and they have over 500 ,,,
Pensotti Boiler Systems
In a boiler, heat is created by combusting fuel (most commonly propane, natural gas, or oil in New Hampshire) in a combustion chamber.