Why Does Custom Climates Carry the State Line of Products?
Over the years Custom Climates has installed several water heater brands in our customer's homes and businesses. Most water heaters we have dealt with fall into similar categories and specifications and may have similar warranties. There is however, a large difference in the quality of those products, and the support that the manufacturer offers is often where we put the most value. A warranty is only as good as the company that stands behind it. And oftentimes as nice as it is to have a warranty, no one really wants to have to use it. It is very often a headache and a nuisance to have to use a warranty and having the work done to replace a piece of equipment under warranty is no exception. On top of the frustration of having to use a warranty, the labor portion of the replacement is often not covered. Custom Climates always recommends considering these things when looking at purchasing products. And with State water heaters we have found that, while they typically cost more than a big box store brand, the quality and support that we receive from State is far superior and well worth the difference.
What types of water heaters does State manufacture?
State is a well known and popular brand of water heaters and boilers. State has been around for almost 75 years and they have over 500 products that they have brought to market to satisfy the needs of almost any residential, commercial, and industrial building. We are proud to have such a strong brand, company, and support team behind us as we bring this line of products to our customers. State water heaters include electric, propane, natural gas, hybrid heat pump, and tankless.
What State water heater is right for me?
There are many different water heaters to choose from in the State line of products.  The easiest thing to do is to give Custom Climates a call and have one of our qualified water heater advisors come out and see what you have and then discuss what would work best for your needs and home/building. 
Below are some models that you may consider and get familiar with in the meantime.
Have Questions?(603) 261-2488
Contact us to set up a visit to see what Rinnai product would be best for you, your family, and your home.
State ProLine® XE Gas Water Heaters
ProLine XE gas water heaters are in the best category of the available models from State. These heaters are built to stand up to high demand and years of hot water when you need it most.These are designed and engineered with years of industry experience, and manufactured with the highest quality materials to bring to you a superior product that will last a long time to come.
The Proline XE Polaris™ gas water heater comes with a 10-year warranty. Operating at up to 96% thermal efficiency with stainless steel construction, the Polaris water heaters offer homeowners more in a water heater compared to standard gas water heaters.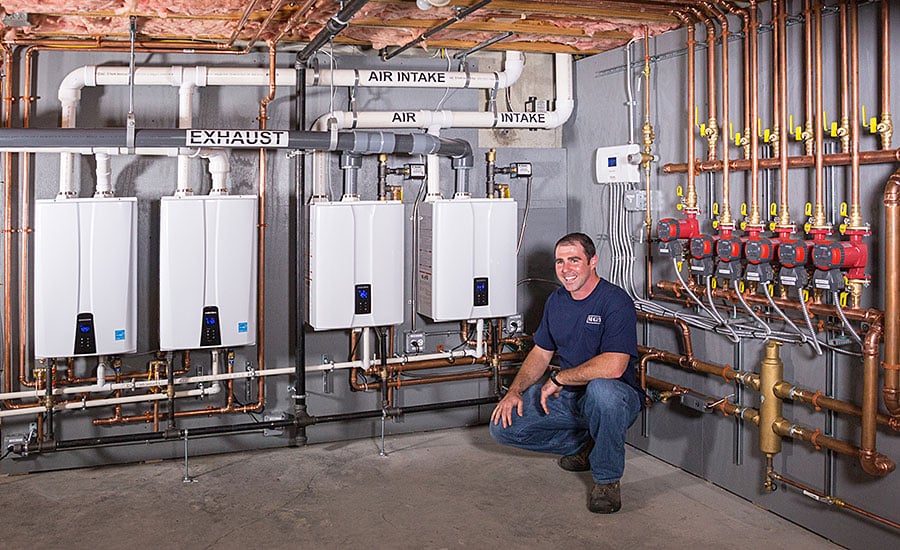 Premier State Hybrid Water Heater
A lot of people are warming up to Heat Pump Water Heaters. Much the same way a heat hump works, a heat pump water heater pulls ambient heat out of your basement and puts that heat into your hot water.
The ProLine® XE hybrid electric heat pump water heaters more than live up to their impressive reputation. The 50-, 66- and 80-gallon models use heat pump technology to produce hot water, which means more energy stored, resulting in increased savings. And the consumer-friendly display is simple to operate and provides easy-to-understand feedback on operational status. These heat pump water heaters from State are the most cost-effective energy-efficient option available for consumers who want to save money on their utility bills. The ProLine® can reduce water heating costs up to 71% and provide payback in 2-3 years. With hundreds of dollars in annual savings, there is no better way to go green than ProLine®.
ENERGY STAR® qualified
Four operating modes: Efficiency, Hybrid, Electric, Vacation
Efficient, Consumer-Friendly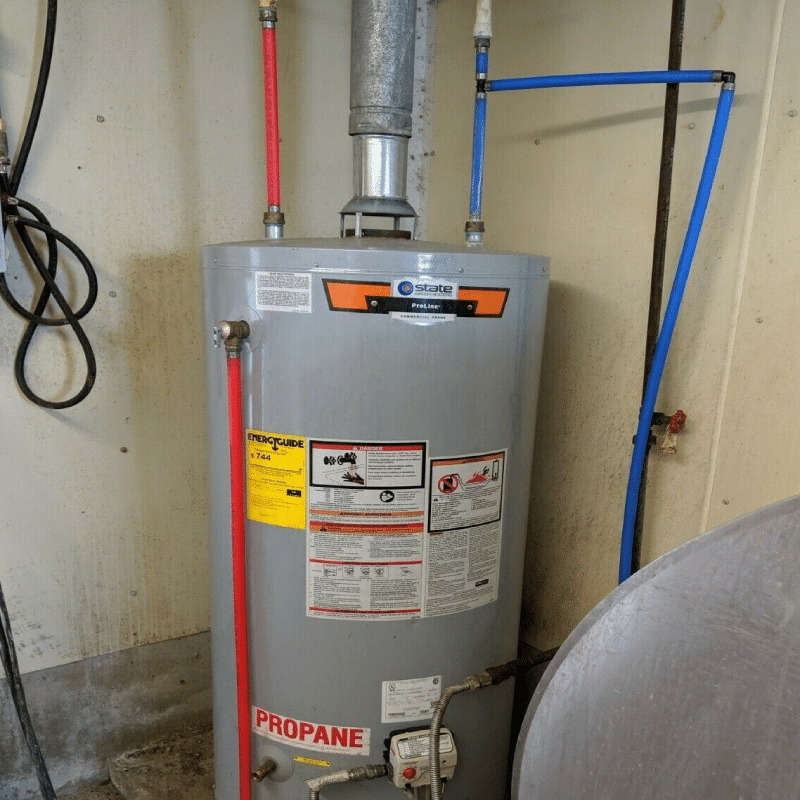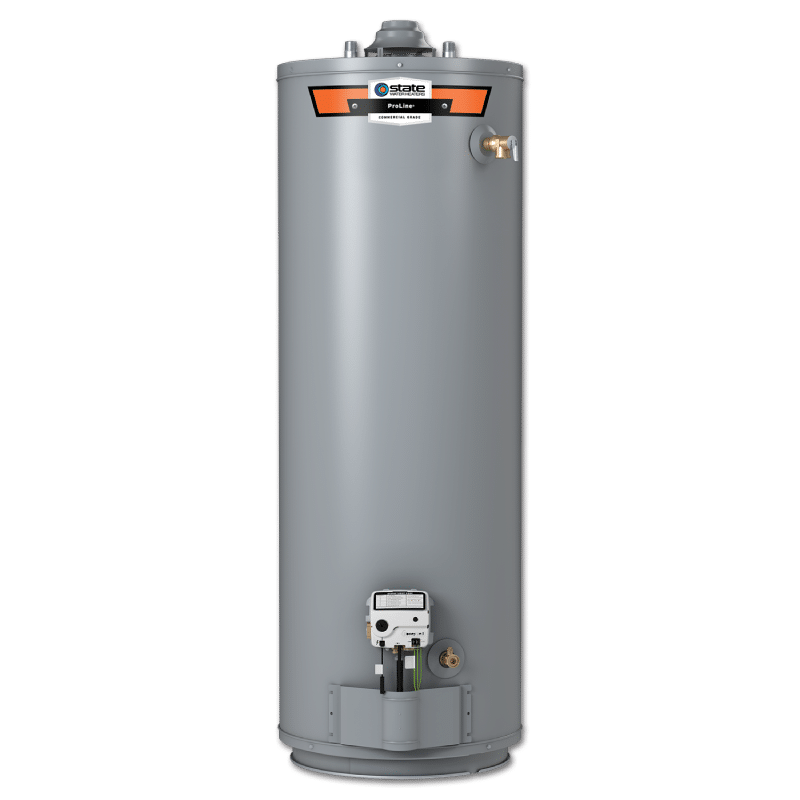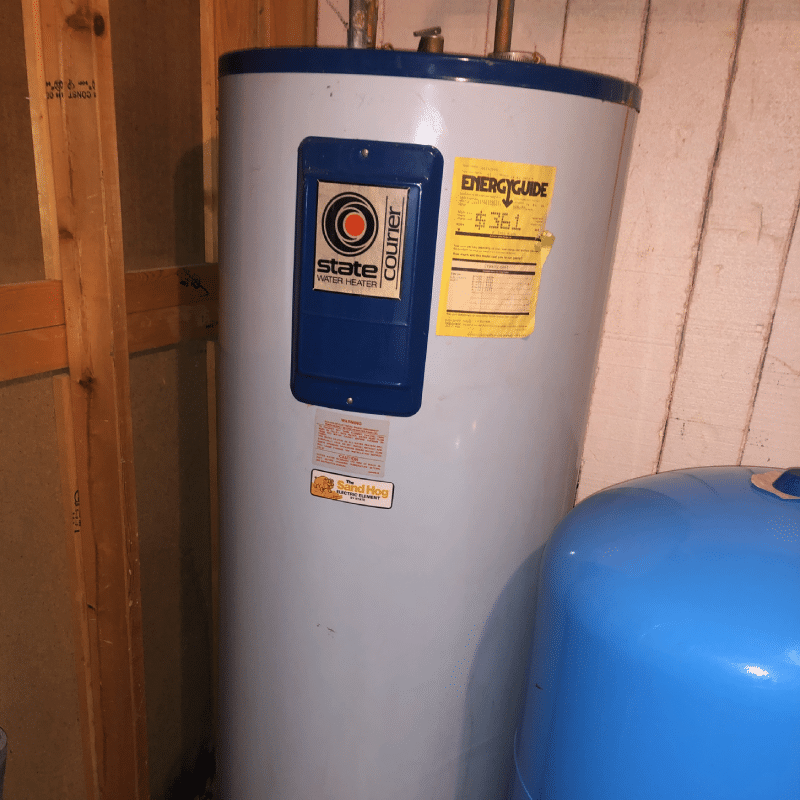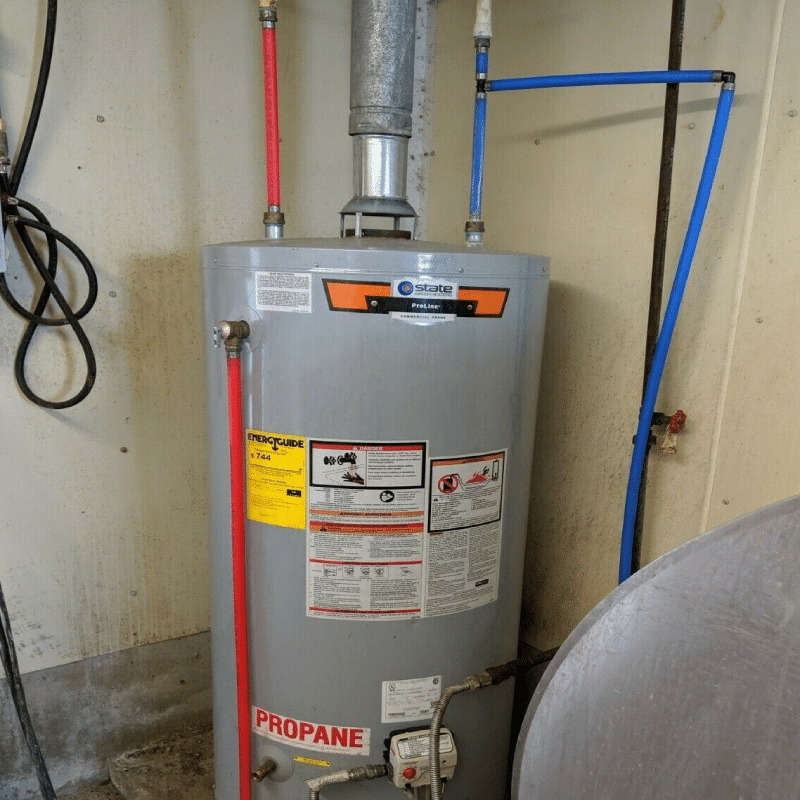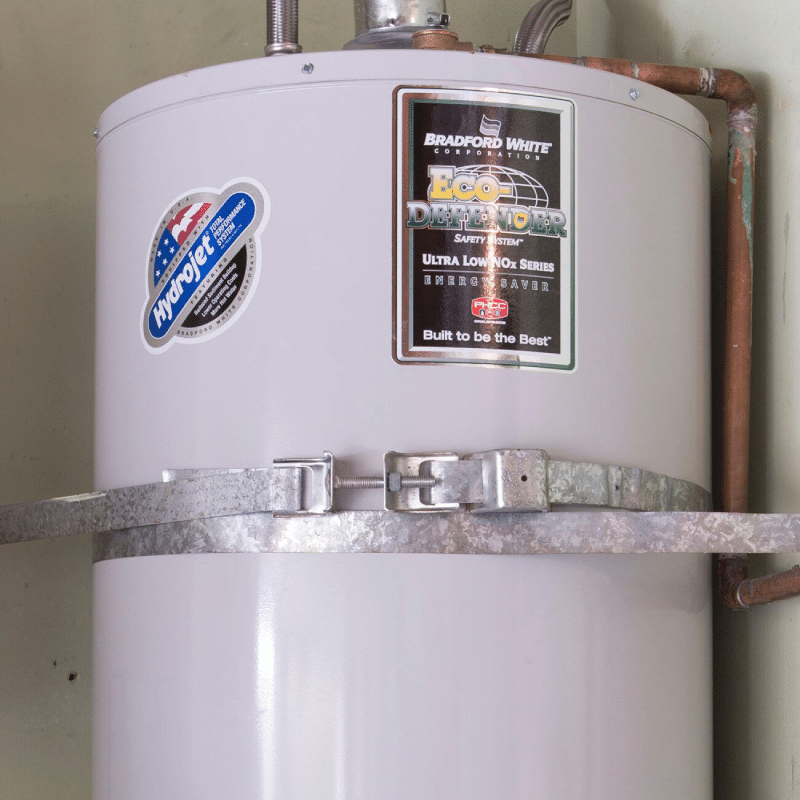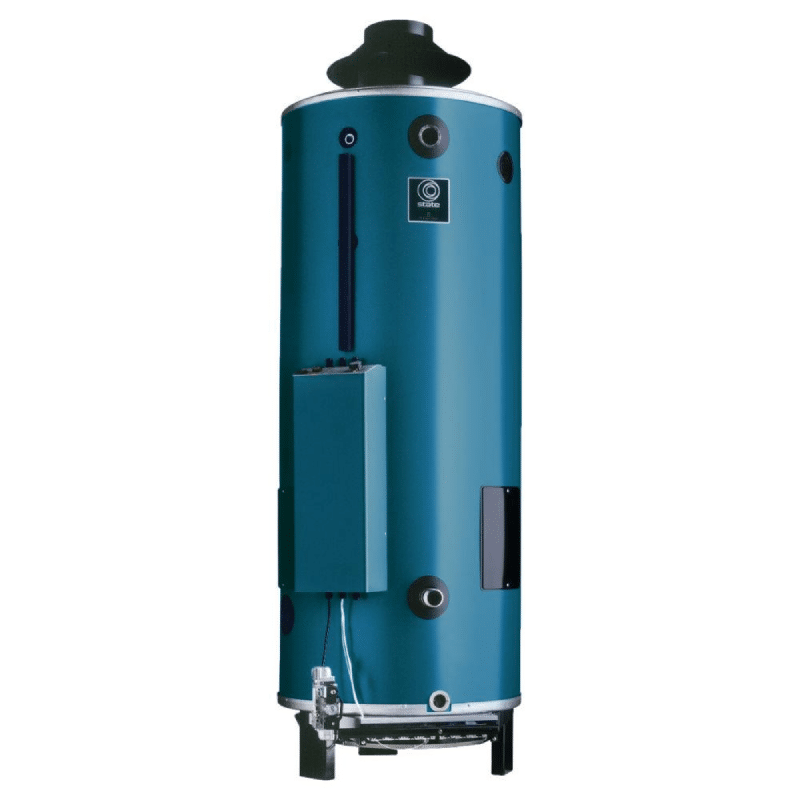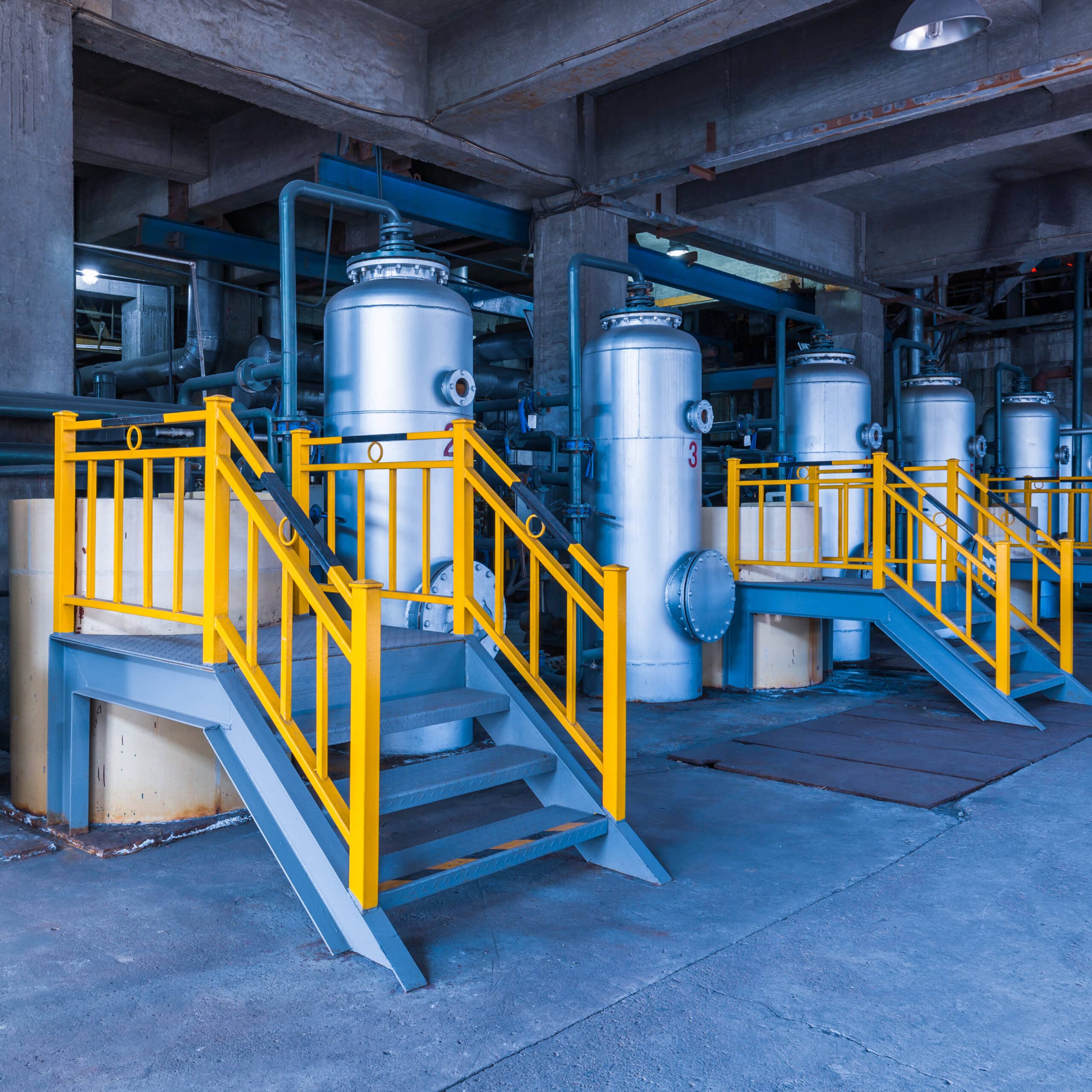 What benefits do State water heaters have?
As was mentioned above, State water heaters are made with high-quality materials and engineering. This company stands behind their products and cares about their customers having a great experience and a great piece of equipment. State water heaters have all the common sizes of tanks for easy replacement of existing units. Sizes of 40-, 50-, and 80-gallon models are readily available. State also has very easy to use controls for their products. The efficiencies and operating costs of their premier units are very good and at the same time they also offer standard models that can fit almost any budget for any home/building regardless of where you live.
We offer a variety of HVAC products
Trio Boiler Systems
Over the years, Custom Climates has installed many different boilers and still continues to offer several different brands.
Pensotti Boiler Systems
In a boiler, heat is created by combusting fuel (most commonly propane, natural gas, or oil in New Hampshire) in a combustion chamber.
Air Quality Packages
It should be no surprise that people today are very conscious about indoor air quality and the efforts that are being made to keep things disinfected and clean for people