Your one stop for all things
Heating, Ventilation & Air Conditioning…
Need Quality Service You Can Depend On?
book a free home visit
Have you heard our jingle?
You've likely heard us on the radio talking about our quality services, top-notch craftsmanship with installations and replacements, and our outstanding line of products that we carry. You may have recently heard Marga from "New Hampshire in the Morning" on 95.7 WZID talking about the new Mitsubishi system she had us install in her own home and why she chose us for the job. If you have a need for heating or cooling services in your home or business, you have come to the right company. We work hard to make your experience with us as simple and easy as possible. We know your time is valuable and we understand that, although our customers love our company, they don't want to be best friends with us. We certainly don't want to be like that neighbor that always stops by and never seems to get the hint that you don't want them around. That's why you won't find a single prompt on this site for you to "Like Us on Facebook".
" You won't see a single prompt on this site for you to "Like Us on Facebook". If you are uncomfortable, we will fix it. That is our relationship with our customers and we are just fine with that."
Custom Climates HVAC: Leading HVAC Company

in New Hampshire
At Custom Climates HVAC, we are a leading HVAC company in Auburn, New Hampshire, providing top-notch HVAC services to residents and businesses in the area. Our team of highly skilled HVAC contractors are dedicated to ensuring that your heating and cooling systems are running at peak performance, providing you with the comfort and safety you need all year round.
Full-Service HVAC Company: Installation, Repair, and Maintenance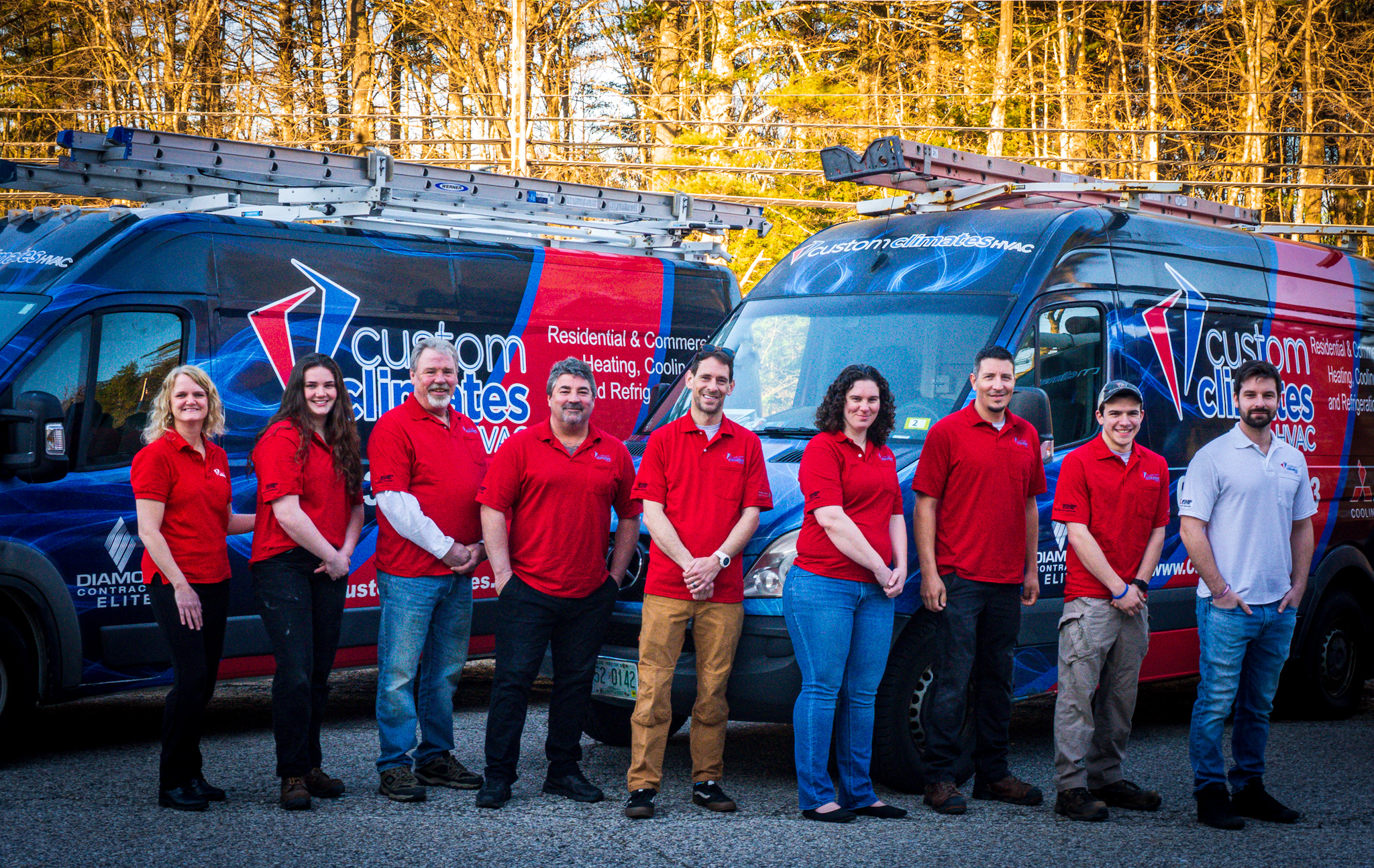 As a full-service HVAC company, we offer a wide range of services to meet the needs of our customers. Our services include HVAC installation, repair, and maintenance, as well as duct cleaning and indoor air quality solutions. We work on all types of HVAC systems, including furnace repair service, boilers, air conditioners, heat pumps, and ductless mini-splits.
HVAC Installation: Repair and Installation
One of the key services we offer is HVAC installation. Whether you're building a new home or upgrading your current system, we'll work with you to design and install an HVAC system that meets your specific needs. We'll take into account factors such as the size of your home, the number of rooms, and your budget to ensure that you get the most efficient and cost-effective solution.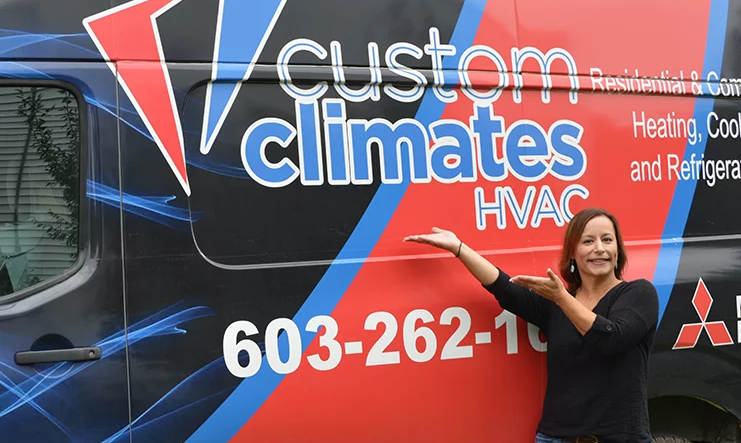 HVAC Repair and Maintenance
In addition to installation, we also offer HVAC repair and maintenance services. If your HVAC system is not working as it should, we'll quickly diagnose and repair the problem, getting your system back up and running in no time. Regular residential hvac maintenance is also important to keep your system running smoothly, and we'll work with you to create a maintenance schedule that suits your needs.
Ductless Mini Split Installation/Cleaning and Indoor Air Quality Solutions
Another important service we offer is ductless mini split installation/cleaning and indoor air quality solutions. Dirty ducts can have a significant impact on the air quality in your
home, and we use state-of-the-art equipment to thoroughly clean your ducts and improve the air you breathe. We also offer a variety of indoor air quality solutions, such as air purifiers, humidifiers, and UV lights, to help improve the overall health and comfort of your home.
Quality Services and Major Inspection Points 
Many HVAC contractors offer similar services. Air conditioning installation, commercial HVAC maintenance, residential HVAC maintenance, and heating installations are some of the most common. It is really the quality of those services and what is included in the visit that can drastically change depending on the contractors you are considering. At Custom Climates, our services include all these and many more. The most important thing is our quality and what is included. All of our maintenance visits include all the major inspection points recommended by the manufacturers of that equipment.
Air Conditioning Services
For air conditioning, we will inspect all electrical connections, the coils both indoor and outdoor, and refrigerant levels. The performance of your air conditioning system and the life expectancy is very dependent on how well it is maintained. If contractors do a minimum maintenance of just replacing filters and checking refrigerant levels, they may not be seeing all the warning signs that your system may need help.
Heating Services
With heating services, we recommend an annual visit so you can be confident that your heating system will work efficiently and problem free through the heating season. Of course, with mechanical systems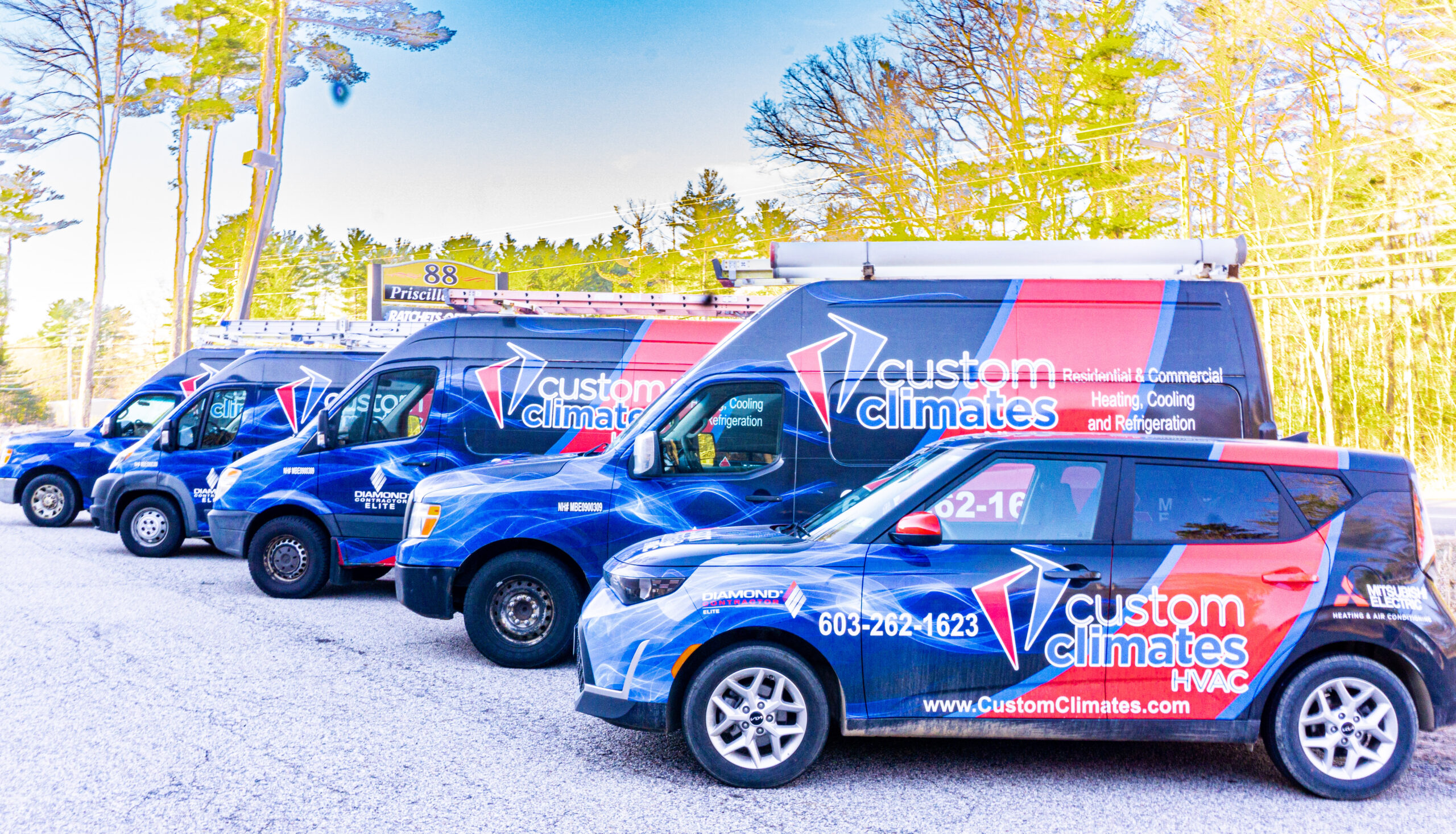 there is no guarantee that you won't have a breakdown but our preventive maintenance approach helps to address problems with your heating system that could cause a breakdown later in the season. Of course, if your system is older and past the life expectancy it may be best to consider replacing the system. Although our focus and the heating system we think is best overall is Mitsubishi Electric heat pumps, we also recommend and install many other brands of conventional equipment such as Trane furnaces, or Burnham boilers.
Commercial HVAC Maintenance
We also have other services for commercial maintenance of heating and air conditioning systems. Our approach to commercial maintenance is no different than our approach to residential HVAC maintenance. Our goal is to prevent breakdowns which can be costly to a business. Many contractors will send their least qualified person to simply replace filters and do a general check on the commercial heating or cooling equipment. At Custom Climates we send service technicians to all of our maintenance visits as well so that any potential for a breakdown can be caught and addressed. We service and maintain all major commercial HVAC products and we install and replace equipment as well.
Improving Indoor Air Quality and Comfort
In addition to servicing and maintenance of HVAC equipment, both residential and commercial, we offer evaluations and products that can improve indoor air quality and comfort in your home or building. The type of system you have can drastically effect the comfort level and indoor air quality. We offer filtration systems, humidification options, and air purifying systems to greatly improve the overall quality of your air.
Voted #1 Top Rated Local HVAC Contractor In
New Hampshire for 2019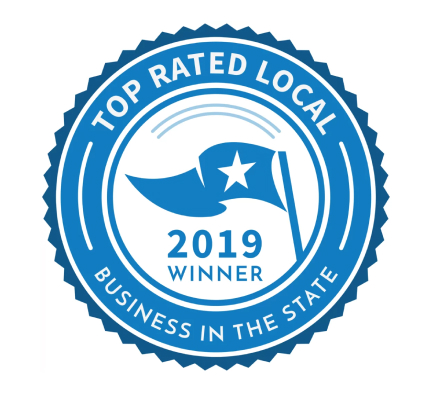 We truly appreciate our customers and for them giving us the best year in our history. As always, Custom Climates strives to bring our customers the top-rated quality service that we were awarded for and hope to continue to be recognized for it. Although 2020 has started off a little rough for everyone, we still think it will end up being a great year.
"Thank you to our customers for showing your love in 2019"
At Custom Climates HVAC, we take pride in providing our customers with the highest quality HVAC services at competitive prices. We are fully licensed and insured, and all of our work is backed by a 100% satisfaction guarantee. If you're in need of HVAC services in Auburn, New Hampshire, don't hesitate to contact us today for a free consultation.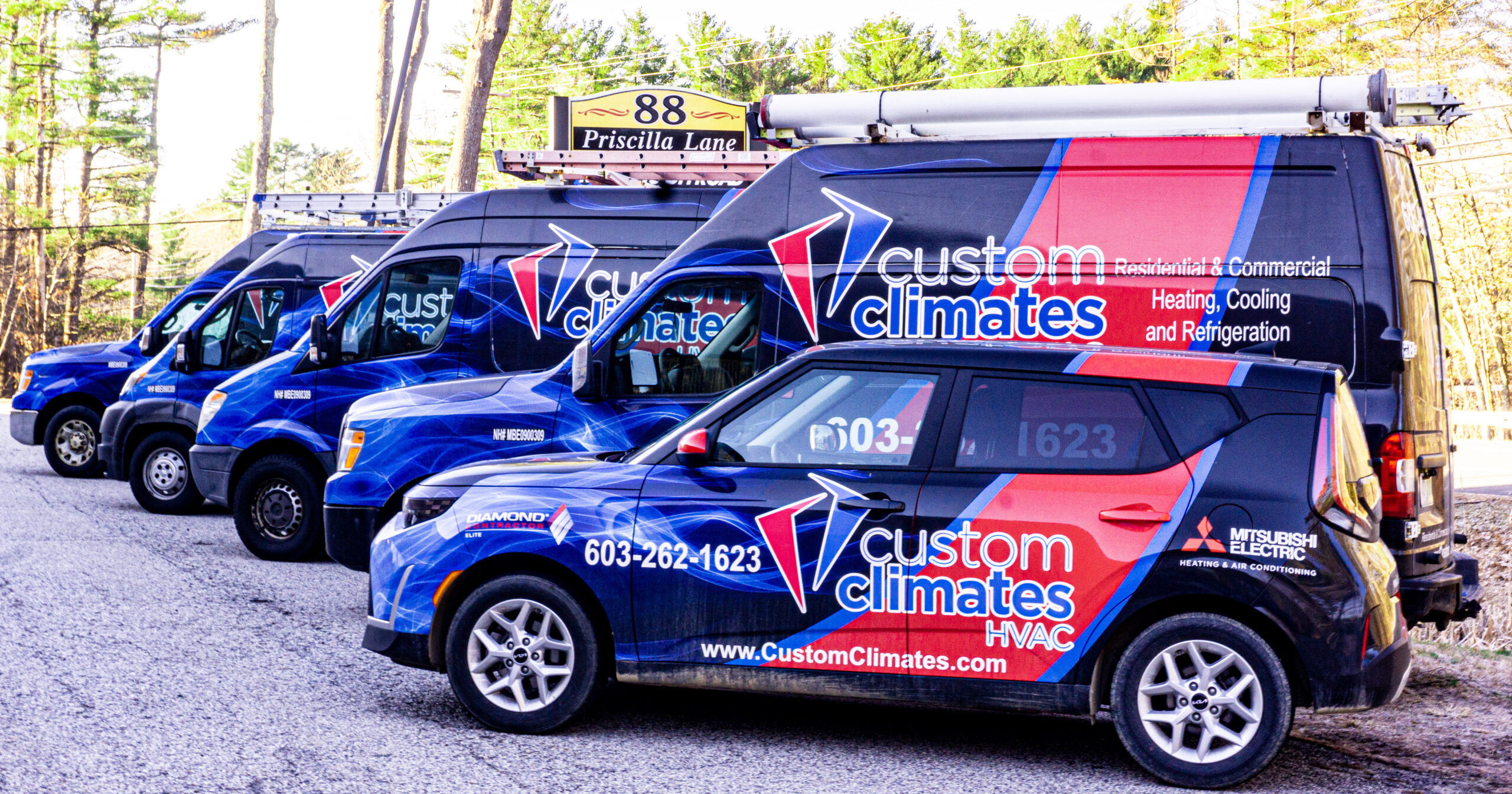 Stephen Stelmach
2022-12-11
Great service, lots of knowledge, if you want your furnace running at top performance call these guys. I am so happy with the outcome and feel confident with the cold weather ahead. I highly recommend them and will use them in the future.
We had a Mitsubishi Mini-Split system installed by another company in our prefab home, that was built out of state and it was plagued with issues. Wesley from Custom Climates came to our house multiple times, to trouble shoot and diagnose what was wrong. After multiple visits, Wesley identified and fix the issue. Wesley and the Custom Climates team are fantastic communicators and kept my fiancé and I in the loop with all the steps along the way. Custom Climates is a A+ local family ran business and I highly recommend them for your HVAC needs.
Wesley, my technician, is a well mannered professional young man who took care of my maintenance issues, cleaning, and was very informative and patient with me while explaining all he was doing and why. When he left, I had more needed information of the system. Very satisfied, A+ friendly service with a delightful smile and professional demeanor. I would definitely recommend this company for your AC/heating Mitsubishi system and services. Wesley, was again, a wonderful and kind technician. Thank you for your service.
We talked to a number of HVAC installers and all with a varied degree of knowledge. Customer Climate was straight forward and very knowledgeable. The written proposal was timely and within a short time we were scheduled for install. The field team was great! They showed when they said they would, were professional, extremely neat and they knew what they were doing. The office staff does a great job for communication and support. I would recommend Custom Climate to anyone. Gene C.
The Team at Custom Climates gets an A-plus for their hard work, professionalism and knowledge. The installation was not easy and they handled it without skipping a beat. Thorough, clean and neat; they did an awesome job and I highly recommend them for any AC install you might need.
Very professional answering all my questions. Showed me what he was looking at, so I would be better informed. Will definitely continue to stay with Custom Climates!
These guys are great. Very professional.
Great service as always. Efficient. And clean.
Warren Morrison
2021-05-13
Best service experience ever and I've owned numerous homes in various places in the US.