Mitsubishi Ductless Installations
Enjoy Comfort and Savings with a Mitsubishi Ductless "Mini Split" HVAC System. Perfect for Your Family's Lifestyle, Comfort, and Budget.




Why Rely on Custom Climates For  Mitsubishi Ductless Installations?
R

With over 1,000 Mitsubishi Ductless systems installed, Custom Climates is the preferred Mitsubishi Elite Diamond Contractor

R

Our Technicians are vetted and certified by the country's leading institutions and have the highest level of certification, training, and hands-on expertise.

R

We design, quote, and give you a proposal while we are there during our visit. You don't wait weeks for an email.

R

We believe our customers deserve great service at an honest, fair, and affordable price. Our transparent, flat-rate pricing saves you money and ensures you are never surprised.

R

Your home, lifestyle, and budget are unique and require thoughtful consideration. We are committed to designing a Custom installation that is "Just Right" for Your Family's Comfort.

R

Purchasing and installing your Mitsubishi Electric products from a Diamond Dealer secures both a full 12-month warranty on labor and Mitsubishi's industry-leading 12-year Factory Warranty.
The Approach That Made Us  Mitsubishi Elite Diamond Contractor
We build a new system design with you based on your home, family, and needs.
We do load estimates for every room and every unit.
We design, quote, and give you a proposal while we are there during our visit. You don't wait weeks for an email.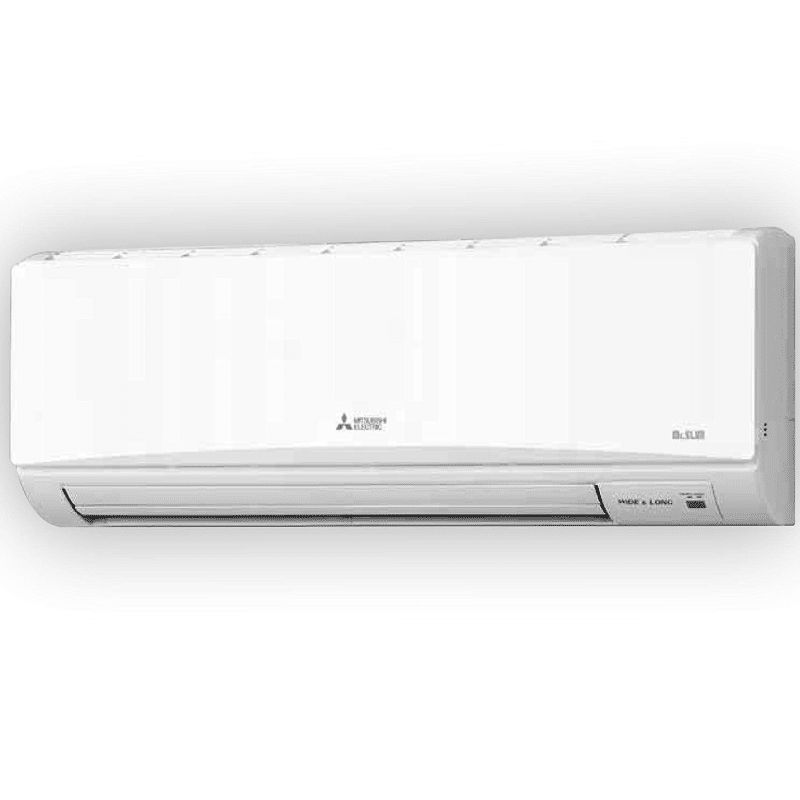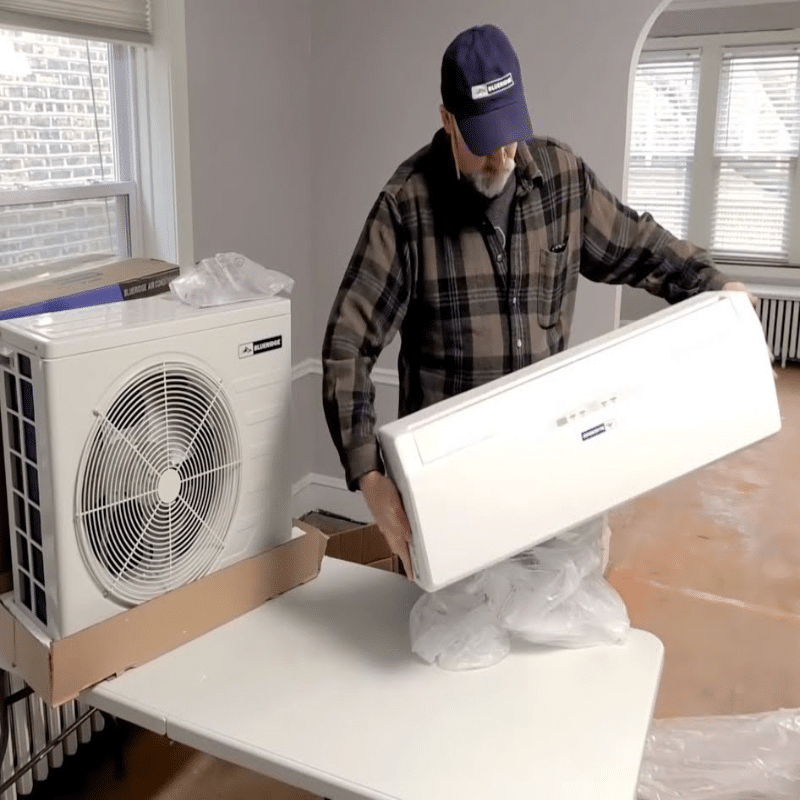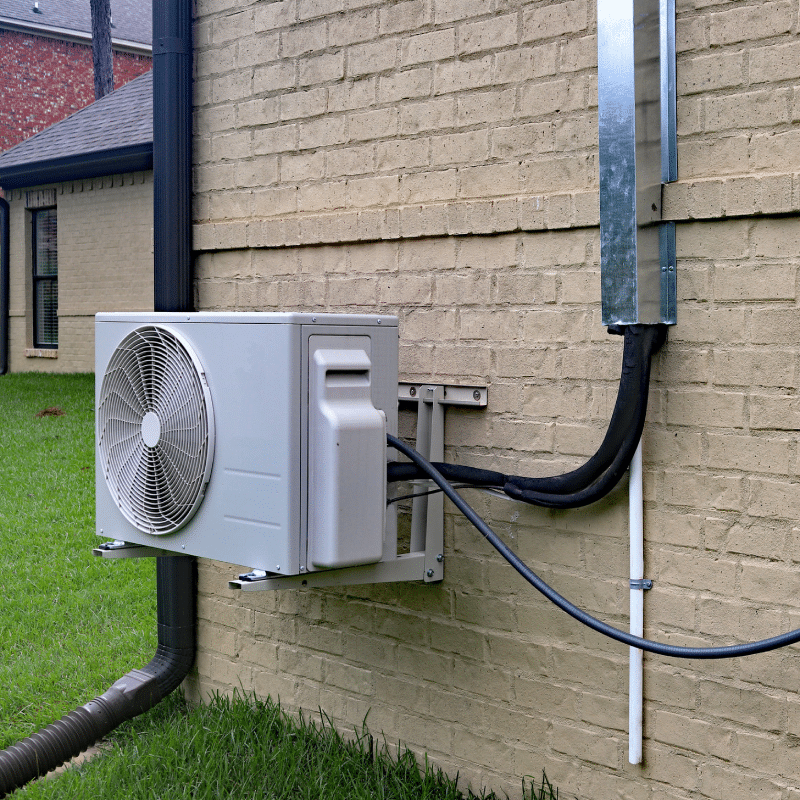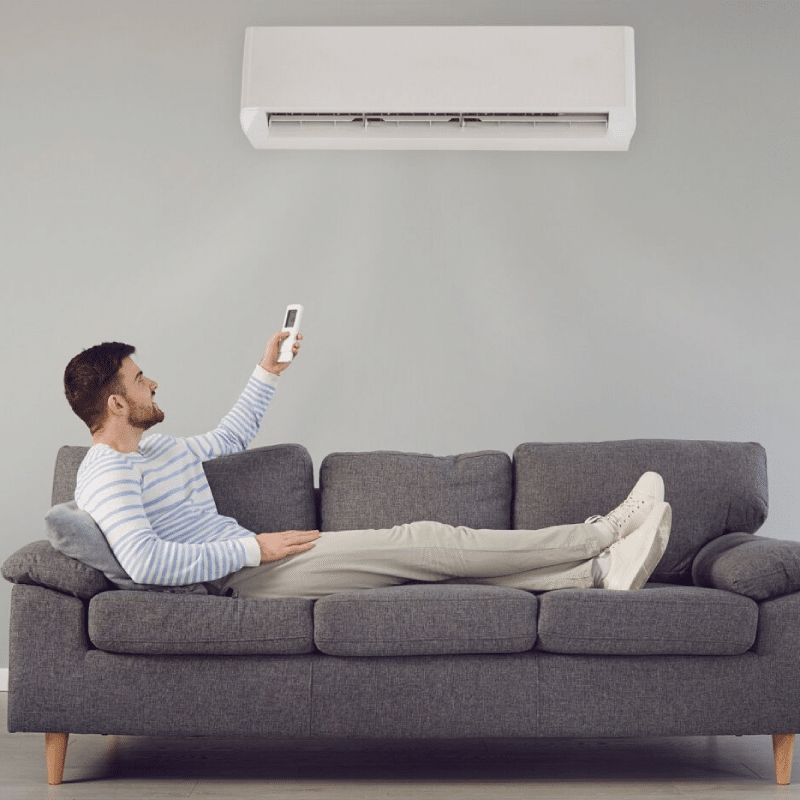 How Ductless Mini-Splits Work
Ductless heating and cooling units are ideal for new construction homes or additions where ductwork installation is not possible or practical. These systems have three basic components: An indoor unit, an outdoor unit, and remote control. Our technicians can discreetly mount the units, run and connect refrigerant lines, and address other electrical connections in a fraction of the time it takes to install central air. An Indoor mini split heat pump and cooling system is not restricted to wall units; we also have a variety of recessed ceiling cassettes, floor models, and minimal ducting units.
With a multi-zone cooling and heat pump installation, each living space has its own air-handling unit and wired or wireless electronic temperature controller. We can connect up to 8 indoor units to one outdoor condensing unit! Single-zone applications are also available to provide year-round comfort control in one dedicated room.
Benefits of Ductless Heating and Cooling
Go Mitsubishi by Custom Climates HVAC has a heat pump and cooling system to suit every customer's needs. Sized and installed following the strictest industry guidelines, there are many benefits of ductless systems in your home, including:
Installed units come with the Mitsubishi Trane Electric 12 and 12 warranty – 12 years for the parts and 12 years for the compressor. Custom Climates HVAC also offers an optional 12-year extended labor warranty.
Where to Install Ductless Mini-Splits
It is common for homes of all ages to not have central A/C or space for ductwork. Ductless mini-splits are the perfect solution for improved comfort levels. These heating and cooling units work great in many areas, including:
The indoor air-handling units for ductless mini-split air conditioners and and heat pumps can be wall-mounted, floor-mounted, or ceiling recessed for widespread air distribution.
Call us Today (603) 262-1623
Contact us to set up a visit to see what mini-split product would be best for you, your family, and your home.
Common Questions About Ductless Mini-Split Systems
How many indoor units can be connected to one outdoor unit?
The number of indoor units depends on factors like the number & size of the indoor units,  the size & capacity of the outdoor unit, and the layout of the building. Generally, a single outdoor unit can support up to four indoor units.
How efficient is a ductless mini-split system?
Ductless mini-split heat pumps are highly efficient due to their design, which allows them to deliver sufficient heating and cooling without the energy losses associated with ducting. Mini-splits use inverter-driven compressors and variable-speed fans, allowing them to adjust their output to match the exact needs of the space. 
All of these factors make ductless mini-splits one of the most efficient heating and cooling options.
Can a ductless mini split system be used for both heating and cooling?
Yes, a ductless mini split heat pump installation works for both heating and cooling because they are designed to be reversible, which means can switch between heating and cooling modes depending on the season. The system works by absorbing heat from the outdoor air and transferring it indoors during the winter, and removing heat from the indoor air and releasing it outdoors during the summer. This makes ductless mini-split systems a versatile and efficient HVAC solution for year-round comfort.
How much does a ductless mini split system cost to install?
The price to install a ductless mini-split system varies depending on the size of the unit, installation complexity, and location.
What is the lifespan of a ductless mini-split system?
It depends on factors such as how well it's taken care of and how often it's used. With the right care, it can last up to 20 years or even more.
How often does a ductless mini-split system need maintenance?
A professional technician should maintain these mini-split systems at least once a year. Cleaning the filters, coils and checking the level of refrigerant regularly can help the system work better and last longer.
Can a ductless mini-split system be installed in an existing home?
Yes, this system can be installed in an existing home as it requires minimal modifications to the building structure. You can get efficient heating and cooling without intrusive ducting installations.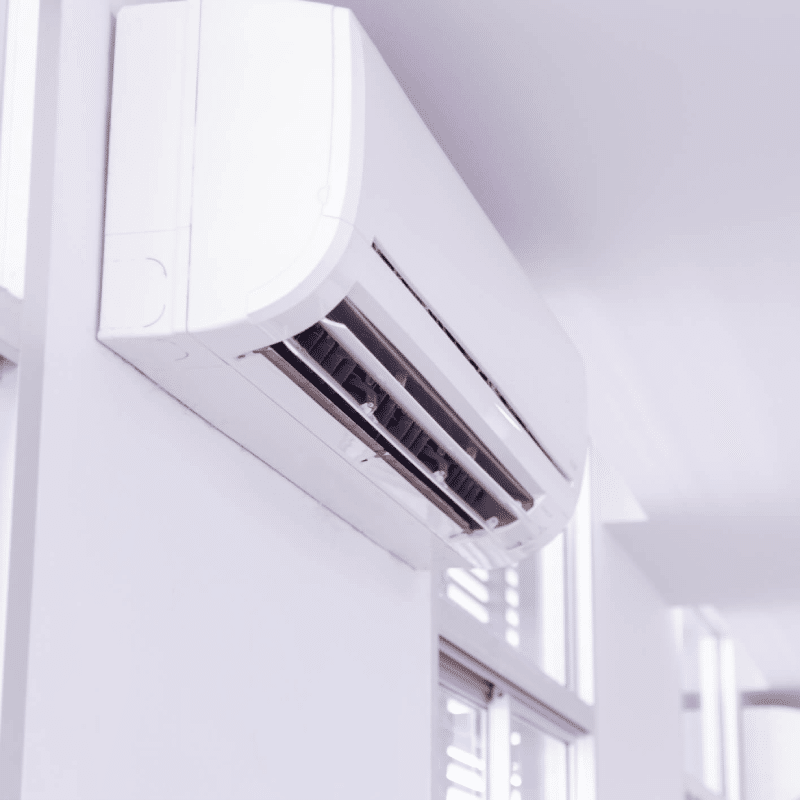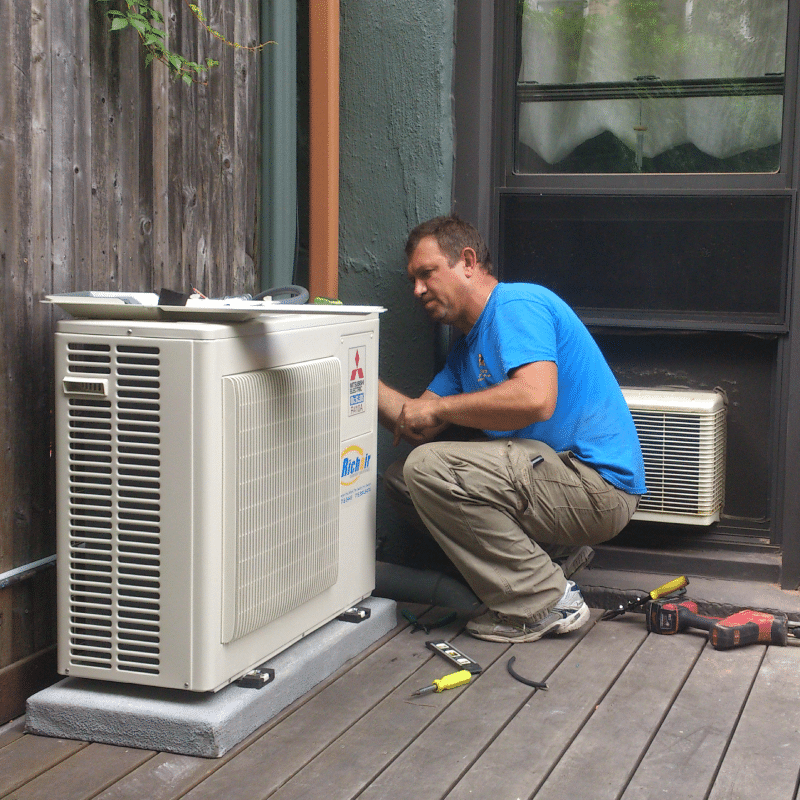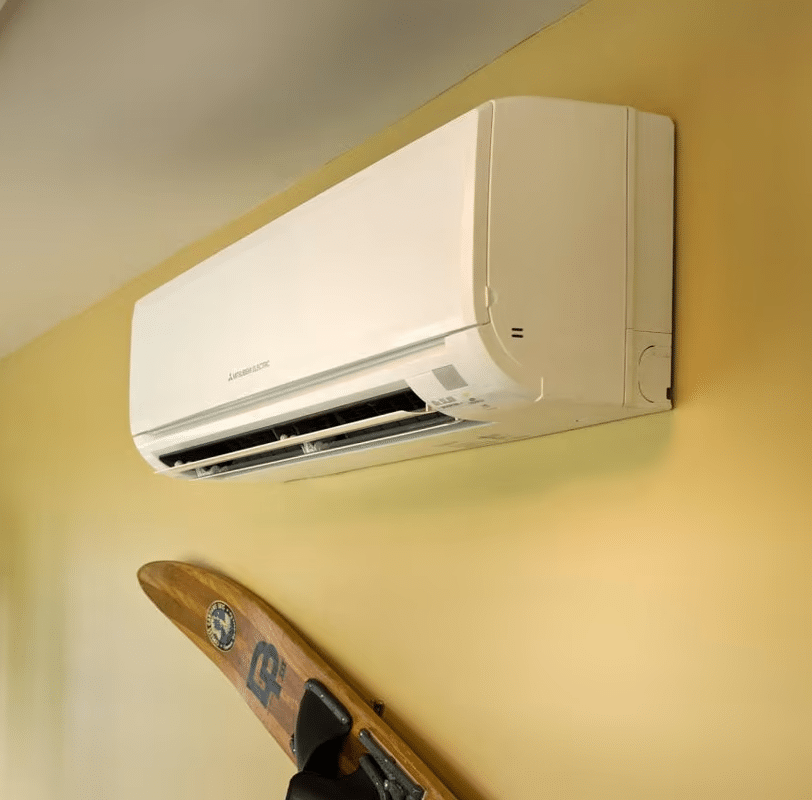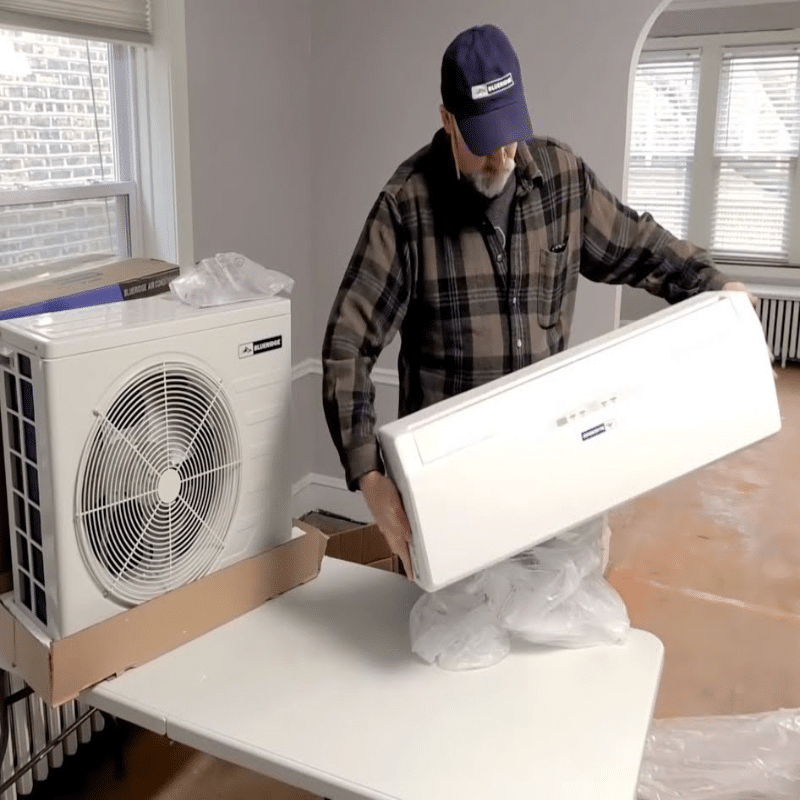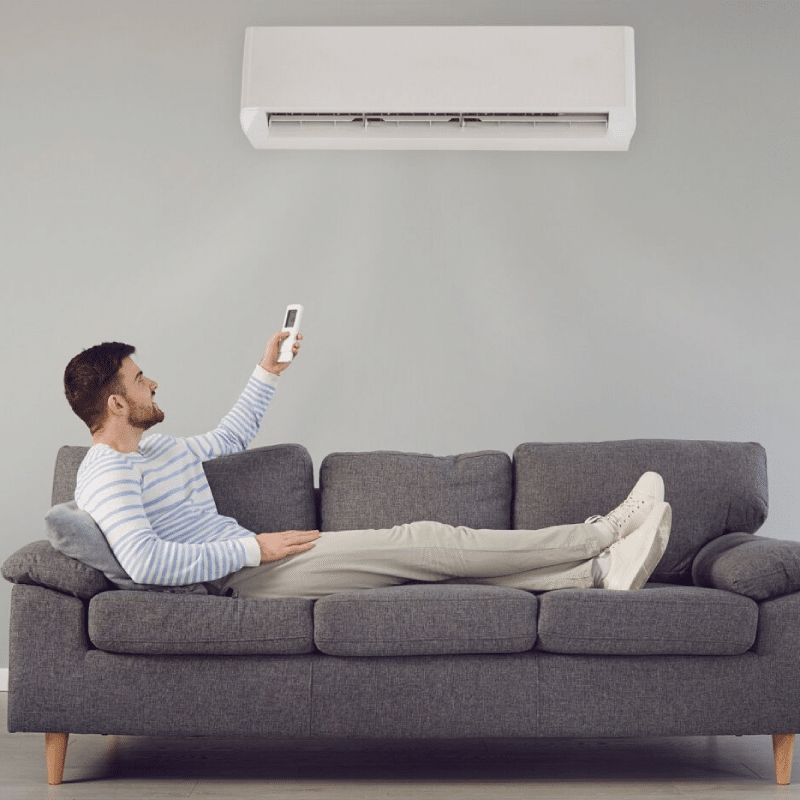 Multi-zone System
Today, most people are recognizing the value of comfort in the home. And in this day of having control of everything at your fingertips …
Single Zone System
If you are adding on a room over the garage, finishing the basement, or finishing the attic, then a Mitsubishi Single Zone Mini Split may just be …
Air Conditioning System
As a full service and complete heating and cooling company based in Southern New Hampshire, we can design, sell, install…