Mitsubishi Ductless Mini Split Free Design And Estimate
If you're in search of an affordable and energy-efficient solution for your heating and cooling needs, you've come to the right place! Our company specializes in offering top-notch Ductless Mini Split systems that are tailored to suit your specific requirements and preferences.
Looking for a cost-effective and energy-efficient heating and cooling solution for your home or business? Consider a Ductless Mini Split system! Our company specializes in providing high-quality Ductless Mini Split systems that are designed to meet your unique needs and preferences.
Ductless Mini Split systems offer several benefits over traditional heating and cooling systems. They are easy to install and can be used to heat or cool individual rooms or zones, which can help reduce energy costs and improve indoor air quality. Additionally, they are quiet, compact, and require minimal maintenance, making them an ideal choice for both residential and commercial applications.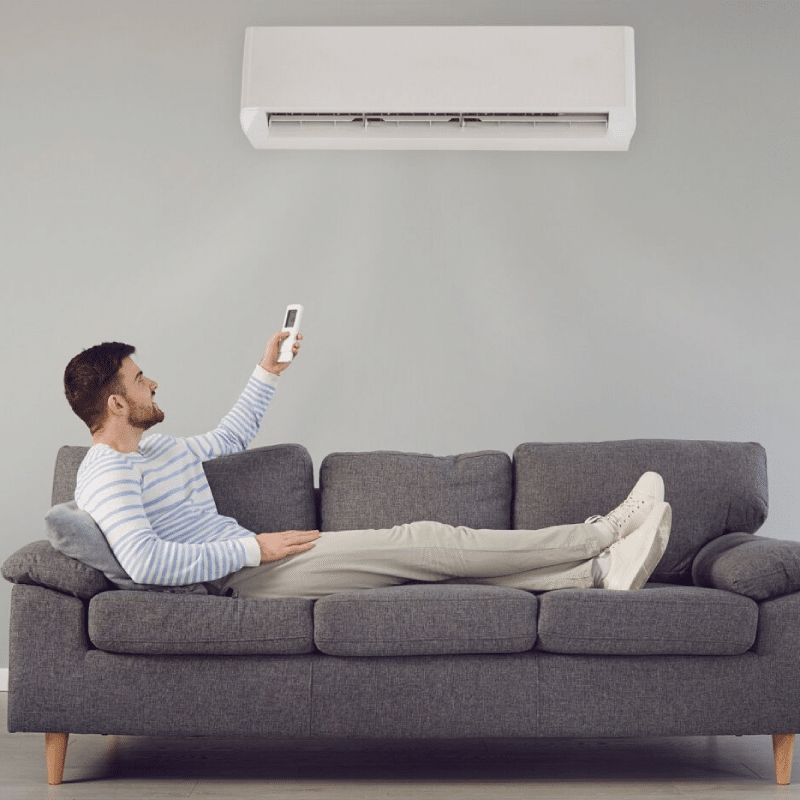 Heating & Cooling Services
We think the best heating and cooling system overall is Mitsubishi Electric heat pumps, but we also recommend many other brands of conventional equipment such as Trane furnaces, or Burnham boilers.
Commercial Maintenance
We also have other services for commercial maintenance of heating and air conditioning systems. Our approach to commercial maintenance
Indoor Air Quality
In addition to servicing and maintenance of HVAC equipment, both residential and commercial, we offer evaluations and products that can improve indoor air quality and comfort in your home or building.
Mitsubishi Ductless System Comfort And Energy Saving
Our Ductless Mini Split systems are designed to provide reliable and efficient heating and cooling all year round. They are equipped with advanced features such as air filtration and dehumidification, ensuring that you can enjoy a comfortable and healthy indoor environment without worrying about allergens, pollutants, or moisture. We'll work with you to design a customized solution that fits your budget and provides the highest level of comfort.
In addition to installations, we also offer repair and maintenance services to ensure that your Ductless Mini Split system is always working at its best. Our technicians use the latest equipment and techniques to diagnose and repair any issues quickly and efficiently, ensuring minimal downtime and maximum comfort.
At our company, we are committed to providing exceptional service and customer satisfaction. We understand that investing in a Ductless Mini Split system is a significant decision, which is why we offer flexible financing options to help you get the system you need without breaking the bank.
Contact us today to learn more about our Ductless Mini Split systems and services, and how we can help you achieve a comfortable and healthy indoor environment.