Daikin is the World's No. 1 air conditioning company.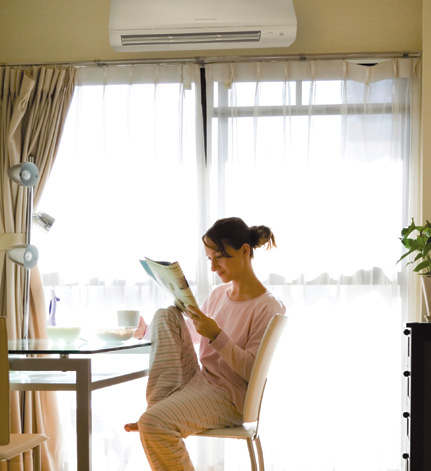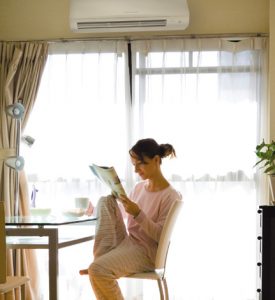 Daikin is a leading innovator and worldwide provider of advanced, high-quality air conditioning and heating solutions for residential, commercial and industrial applications.
With more than 90 years of operation, Daikin has sold millions of systems throughout 140 countries. But what makes us great isn't just our HVAC systems. It's our personal service, commitment to quality and technological innovations that allow us to be a leading HVAC manufacturer.

How Air Source Heat Pumps Work
A heat pump is a technology that controls temperature by transferring heat.
For example, because heating is performed by the transfer of heat from outdoors to inside the room only a little electricity is necessary. This provides energy saving
Benefits of Daikin Heat Pumps
There are many advantages of choosing a Daikin heat pump if your home lacks ductwork or you're looking to get away from the use of fossil fuels:
Increased energy-efficient performance
Discreet outdoor equipment
Low noise levels when in use
State incentives / energy rebates
Upgrading from traditional baseboard heating and cooling to a modern heat pump from Daikin, your family will experience more efficient comfort. Thanks to modern inverter technology  a heat pump can be your main source of comfort – even in the coldest temperatures. To save money on your energy bills and reduce your carbon footprint, choose a Daikin Heat Pump.
Fill out a form or give us a call to schedule your free in-home consultation!